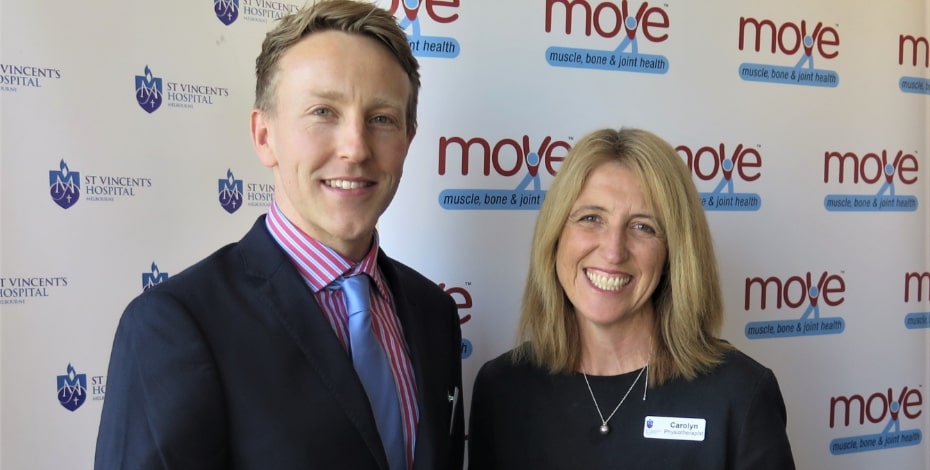 Vale Carolyn Page, 1967—2023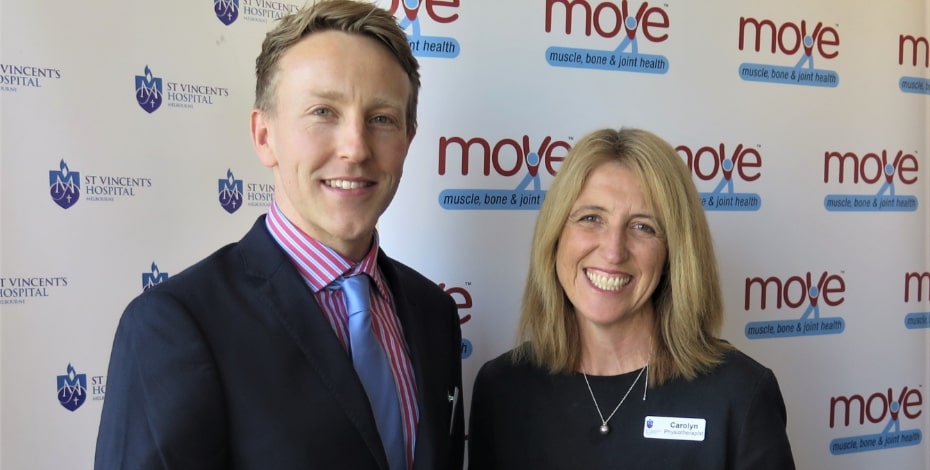 Friends, colleagues and former patients of Carolyn Page were saddened to hear of her sudden passing in January this year.
There is a commonality to the words used by those who knew and worked with APA Musculoskeletal Physiotherapist Carolyn Page MACP. 
She was a devoted, caring, enthusiastic and passionate physiotherapist who always had time for everyone. 
Carolyn was someone that everyone knew; a warm, bubbly person with a wonderful laugh, who truly listened to, and was invested in, everyone she met, says her friend and colleague Bridget Shaw MACP, also an APA Musculoskeletal Physiotherapist.
'Some people separate their personal and their professional lives but for Carolyn her colleagues were also her friends and she mentored so many over the years. 
'She was a wonderful listener and always up for a new idea, and had plenty of her own. 
'She had a very strong personal touch; she was involved with people who had chronic disease and she would go above and beyond for them,' Bridget says.
Carolyn was a popular member of staff at Melbourne's St Vincent's Hospital, where she worked continuously for more than 30 years, starting her career there in March 1992. 
At the time of her passing, Carolyn was the team leader of the hospital's musculoskeletal physiotherapy department. 
Carolyn was well known for her ability to build strong relationships across a range of services at the hospital, including with other departments and surgical teams, working closely work with the Rheumatology and Orthopaedic Surgery departments where she pioneered shared-care programs and pathways with the physicians and surgeons.
Speaking at her funeral service in Melbourne in early February, her colleague David Simondson MACP noted that Carolyn exhibited strong leadership skills, was well respected for her professional network and was considered a trailblazer in advanced musculoskeletal physiotherapy services in the public sector.
'In her time, Carolyn had an enormous impact on the profession—on the St Vincent's organisation, on the physiotherapy department and on all of us. 
'She had a major impact in the area of initiating, implementing and evaluating service development and with this, enabling countless physios to develop their skills and expertise,' said David, an APA Musculoskeletal Physiotherapist.
In 2005, Carolyn piloted and began an advanced scope of practice role in the St Vincent's Osteoarthritis Hip and Knee Service, which continues today. 
This became a springboard for a great deal of activity, aided by multiple St Vincent's and government grants and mostly due to Carolyn's sheer hard work, David says. 
Carolyn led a project classifying osteoarthritis in the knee, helping to build the evidence base for treating people with hip and knee arthritis. 
In 2009, she led a pilot project of another advanced physiotherapy role, this time clinically reviewing postoperative hip and knee joint replacements. 
This formed the basis of the orthopaedic post-arthroplasty review clinic at St Vincent's, which also still operates today.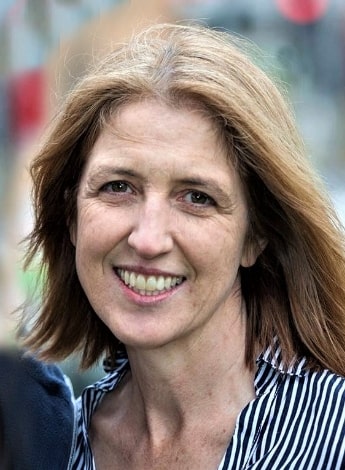 Carolyn Page was a physiotherapist at St Vincent's Hospital in Melbourne. 
'Carolyn was passionate about helping people with hip and knee osteoarthritis and was project lead in the development of the Victorian Model of Care for Osteoarthritis of the Hip and Knee, a system-wide plan that helps guide management of people with osteoarthritis in Victoria and across Australia,' David says. 
'Most recently, she led a program developing a community-based specialist clinic for osteoarthritis, known as CARE. 
'This involved the establishment of an innovative and sustainable model of care for people with hip and knee osteoarthritis delivered in a community setting rather than a traditional hospital setting.'
Lots of research stemmed from Carolyn's passion for osteoarthritis, including a project looking at the use of knee bracing.
Carolyn participated in local and international conferences presenting on the team's work in OA, writes A/Prof Keith Lim, Rheumatologist, and Prof Andrew Briggs.
She was an invited speaker to an Asia-Pacific League of Associations for Rheumatology Congress. She had a great interest in helping the less fortunate, and visited colleagues working in hospitals in Myanmar.
Carolyn helped author nine publications, all to do with managing arthritis or reviewing joint replacement, and made countless presentations on these topics in Australia and overseas. 
In October last year, Carolyn won the inaugural St Vincent's Hospital Chief Allied Health Officer Leadership and Excellence Award. 
The award recognises an allied health professional who has demonstrated outstanding leadership and excellence and has made a significant contribution to patient outcomes, healthcare systems and the advancement of their profession.
Carolyn was also a lifelong learner who held a postgraduate certificate in aquatic physiotherapy, a postgraduate diploma in physiotherapy and a master's by research, completed in 1997. 
She was passionate about sharing her knowledge with others and she mentored countless other leaders and young physiotherapists during her time at the hospital.
Her friend and colleague Dr Paula Harding MACP, an APA Musculoskeletal Physiotherapist, says, 'I was very fortunate to work alongside Carolyn on several advanced practice projects funded by the Victorian Department of Health. 
'One of those projects was the state-wide implementation of advanced practice physiotherapy services, for which we won an award at the Ko Awatea International Excellence in Health Improvement Awards in 2016.
'Carolyn was not only an inspirational, committed and passionate physiotherapist, but also a joy to work with. 
'She was always smiling, positive and humble. 
'While I did not work at St Vincent's with Carolyn, she was always willing to share and collaborate to ensure that we would collectively achieve the best outcomes for our patients. 
'Carolyn was a wonderful person, an inspirational physiotherapist and a fantastic colleague and friend who will be missed greatly,' Paula says.
Carolyn is survived by her husband Robert and daughter Sophie.
© Copyright 2023 by Australian Physiotherapy Association. All rights reserved.