Virtual hospitals
The virtual hospital model has been gaining momentum as a way to avoid traditional hospitalisation. What does this mean for physiotherapists? Q&A with Alla Melman.
What is the virtual hospital model and how does it differ from 'hospital in the home'?
What differentiates the virtual hospital from traditional 'hospital in the home' is remote monitoring.
Patients can be monitored for a wide range of clinical signs such as heart rate, respiratory rate, temperature and physical activity.
All this information is analysed at a distance by their clinician.
Virtual hospital care also involves a form of telehealth, such as video calls.
Many hospitals employ a hybrid model of in-person visits and telehealth.
So virtual hospitals can be a combination of hospital in the home, remote monitoring and telehealth.
Has the virtual hospital model been generated solely in response to the pandemic or are there other advantages?
The virtual hospital model was already gaining momentum globally pre-pandemic, due to increasing pressures of hospital bed availability, rising healthcare costs and concerns about nosocomial infection in vulnerable populations.
It has rapidly accelerated since the start of the pandemic, with an even greater need to avoid traditional hospitalisation.
There has been an investment in technology to facilitate this and a greater acceptance of telehealth as a viable healthcare option.
If remote monitoring is one of the distinguishing features of the virtual hospital model, is there evidence for remote monitoring of the sorts of measures that would be relevant to hospital physiotherapists treating remote 'inpatients'?
There is a growing body of evidence in cardiorespiratory settings, where spirometry and pulse oximetry with Bluetooth capability have facilitated remote assessment. In acute pain conditions, patient-reported outcomes obtained from frequent automated surveys of pain scores allow a physiotherapist to be alerted if pain or vital signs are outside of expected parameters and to conduct a video call, escalating the clinical pathway if necessary.
Remote physical activity tracking through wearable sensors is also useful, allowing a physiotherapist to track what percentage of the day an inpatient spends lying supine, sitting, standing or mobilising.
This is especially important in the absence of regular visual observation on a physical ward and allows the physiotherapist to tailor their advice, behavioural health coaching and goal setting.
Customised software now allows for remote analysis of gait, standing pressure distribution and joint kinematics.
There is growing evidence for these measures in remote rehabilitation of neurological, post-surgical and musculoskeletal conditions, among others.
There are many other examples of remote monitoring of interest to physiotherapists.
For instance, skin lesions such as burns and pressure ulcers can now be assessed remotely, with the development of artificial intelligence applications to direct appropriate treatment.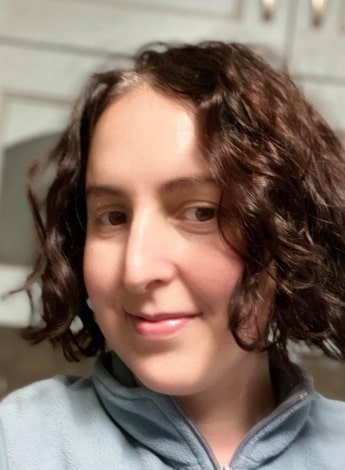 Alla Melman sees a lot of potential for physiotherapists in virtual hospitals, including remote monitoring of clinical signs and physical activity. 
Remote monitoring encompasses remote tracking of exercise programs, using a wide range of commercially available applications.
An exciting recent innovation is remote virtual reality therapy, where a physiotherapist can assess and modify a virtual-reality-based exercise program and monitor patient progress remotely.
This has been used mostly in paediatric, orthopaedic and chronic pain populations.
Is this sort of model up and running already and, if so, how big is the program?
The virtual hospital model is up and running at rpavirtual, in the Sydney Local Health District, as well as in several regional centres.
Rpavirtual has already seen 16,000 patients since its inception in 2020.
We are planning to launch a pilot virtual hospital program for back pain presentations to the Royal Prince Alfred Hospital emergency department later this year.
Is it difficult to introduce patients to the virtual hospital model?
There may be reticence to be admitted under an unfamiliar model of care and patients may need reassurance that their needs will be met.
Careful patient selection is essential to ensure patient safety at home.
Effort needs to be made to make sure that the patient is well set up with an internet-enabled device, with access to digital health assistance as required.
This may mean that the hospital lends a device for the duration of the patient's admission.
Patient satisfaction when all this is taken into account is high—in a recent patient experience survey at rpavirtual hospital, 89 per cent of patients felt that their healthcare needs were met.
How do you see the virtual hospital model expanding and developing in the future?
This is an exciting time for the further expansion of virtual hospitals.
The model will be tailored to suit an even wider range of admissions.
As remote monitoring continues to improve, we will have access to accurate real-time data for many more clinically important signs and symptoms.
Virtual hospitals will allow us to deliver high-quality care, catering to the needs of an ageing and growing population.
>> APA Pain Physiotherapist Alla Melman is a PhD candidate at the University of Sydney, having completed a Master of Science in Medicine (Pain Management) and a Bachelor of Applied Science. Her research focuses on reducing avoidable hospital admissions for back pain.
© Copyright 2018 by Australian Physiotherapy Association. All rights reserved.