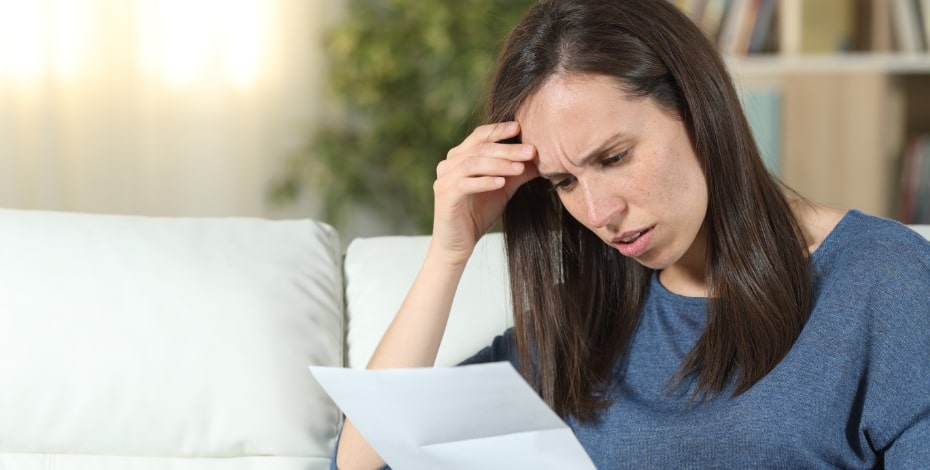 When a complaint is made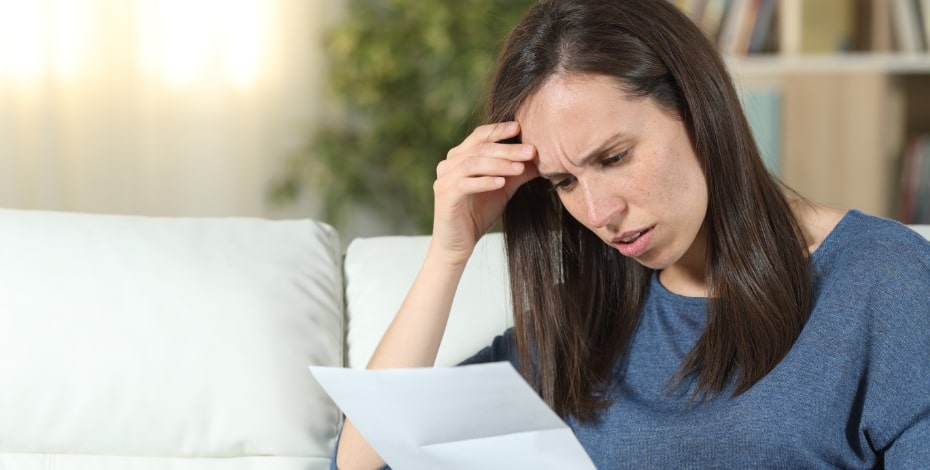 PROFESSIONAL PRACTICE The Physiotherapy Council of New South Wales explains how it responds to notifications about physiotherapists and what to do if a complaint is made about you.
One of the main functions of a regulatory body is to ensure the safety of the public.
This means ensuring that practitioners have the requisite skills to practise (in Australia this is done through the Australian Physiotherapy Council on behalf of the Physiotherapy Board of Australia) and that patients and other interested parties have the ability to make a notification about the conduct, performance or health of a practitioner.
Nationally, the Physiotherapy Board of Australia (in conjunction with Ahpra) is the regulatory authority responsible for handling complaints, although there are some instances in Australia where complaints can be reviewed by a separate authority.
In New South Wales, the Physiotherapy Council of New South Wales, in conjunction with the Health Care Complaints Commission (HCCC) and the Health Professional Councils Authority, is responsible for the majority of complaints and notifications made about health professionals.
Queensland also has a slightly different model.
Unless a self-notification has been made or you were expecting a complaint because of prior warning, you might first become aware of a notification when you receive a letter from the regulatory authority.
In New South Wales, this would initially be either the HCCC, the Physiotherapy Council of New South Wales or Ahpra.
You might feel shock and a number of other emotions including anger, dismay and grief.
Whatever your feelings, you need to take the complaint seriously and respond in a timely manner.
If you require further time to respond, apply for it.
Do not take your anger or frustration out on the staff of the authority that is investigating the complaint.
You should let your professional insurance provider know and a lawyer if you feel the need.
If you decide to contact a lawyer, look for one who has a good understanding of health regulation.
Most importantly, you should also consider your own health.
The Ahpra website has resources on how to look after your health, which might include seeing a doctor, psychologist or other health professional who can provide you with advice.
You may be able to access support through an employee assistance program (or a similar program) via your work or your professional association.
You may have trusted friends or professional colleagues you can confide in.
Ask for their input to see why the complaint was written and try to see it from the viewpoint of the complainant.
You should remember that the majority of complaints lead to no further action; however, if the Council considers the complaint to have substance, then action may be taken.
Communication can often be a major issue that can result in a complaint being lodged.
You may have innocently said something that could be taken the wrong way or touched a patient in what, for you, is an innocent way.
Although you may think that what you have said or done is insignificant, the patient may feel otherwise and then other things you say or do may cause further concern, escalating the patient's anxiety.
This is why it's important to always ensure that the patient feels comfortable, even if you have treated that patient numerous times before.
Complaints resulting from poor communication can escalate if the response from the physiotherapist, their manager or the owner of the business is dismissive or doesn't address the complaint from the complainant's point of view.
This may cause further aggravation, leading to a complaint being lodged not only about the practitioner, but also about the manager or business owner.
Even if the complaint is not, in fact, significant, be respectful and explain your actions as best you can (thinking of the person who made the complaint).
If the physiotherapist takes the time to carefully respond to the complaint, explaining their actions to the patient in the patient's own terms and addressing the points made by the patient, the patient may be satisfied and decide not to make an official complaint about the physiotherapist (or the practice if there has been an additional complaint).
Sometimes, unfortunately, a formal complaint will still be made, but the HCCC and the Council can see how the initial complaint was handled.
If the complaint causes no concern and the matter has been handled correctly, no further action is taken.
Some complaints are received about treatments that cause increased pain or injury or worsening symptoms.
Often the patient is not aware that they have given consent to a treatment, including any increased pain or injury or worsening of symptoms that the treatment may cause.
You should warn the patient about what can happen (eg, that there are potential side effects from needling or that treatment can cause pain in some people after joint mobilisation and deep massage of muscle tissue can cause bruising).
Make sure that you document it whenever you give this warning (hint—a general consent at the start of the treatment or at the first treatment is not sufficient).
Consent in notes should be specific to the treatment you are about to provide and should include a reference to the fact that the patient understood and acknowledged the warnings given and consented to proceed with treatment.
Consent should be given for each treatment provided.
Treatments that are considered to have a higher risk of adverse consequences (such as dry needling or cervical manipulation) should have formal, documented consent that the patient also signs.
"Communication can often be a major issue that can result in a complaint being lodged…
"This is why it's important to always ensure that the patient feels comfortable, even if you have treated that patient numerous times before."
In today's society, there is increasing awareness of sexual boundary violations and extra care should be taken when considering how you touch a patient.
You may have learnt a technique 20 years ago that involves more intimate touching of the body, but it doesn't mean you can continue to do this treatment without explaining to the patient where your hands (or other parts of the body) will be placed.
Likewise, something that may have been recently taught to you that involves asking patients to disrobe or touching sensitive areas needs to be carefully considered because the person teaching you may not have contemplated this area as part of the course.
If working in sensitive areas, think about draping and any other ways you can minimise risk.
You should also ask yourself whether disrobing for a treatment would be considered a routine thing that a patient would expect to do.
If a patient appears reluctant to disrobe, it is their right to refuse to take off clothing, no matter what examination is being performed.
Sexual boundary violations can also occur when an inappropriate relationship develops between the physiotherapist and the patient.
The therapeutic relationship should remain professional—your sole focus must be on the care and treatment needs of your patient.
If you find that your relationship becomes more personal, you should terminate the professional relationship.
For more information, see section 4.1 (d) of the Code of conduct shared by 12 national boards.
Under the Health Practitioner Regulation National Law, anyone has the right to make a complaint.
While some practitioners may feel that a complaint made against them is vexatious, research shows that there are very few vexatious complaints.
Vexatious complaints have no substance; the complaints that practitioners claim are vexatious are often actually vindictive.
These types of complaints could be the result of a breakdown in relationships, either professional or personal.
Sometimes there is an element of truth to some of the complaint.
The Council needs to determine whether there is any substance to the complaint and the complaint needs to be properly considered regardless of any true or perceived vindictiveness.
A good physiotherapist, no matter how innocent they may be, should think about how they could manage a similar situation better to decrease the possibility of another complaint.
The Physiotherapy Council of New South Wales acknowledges it when physiotherapists have reflected on the complaint and on how such a situation could be managed in the future.
When responding to the HCCC, the Physiotherapy Council of New South Wales or the Health Professional Councils Authority about a complaint, a rational and factual response is appropriate.
Practitioners' responses to these bodies can sometimes appear to be dismissive or emotive.
These types of responses are not helpful to the HCCC or the Physiotherapy Council of New South Wales when they are assessing a complaint.
Serious complaints will be dealt with appropriately, which could include counselling, conditions on practice, supervision or mentoring.
In the more serious cases, conditions on practice could include restrictions on certain areas of practice, restrictions on the types of patients who can be treated and health-related restrictions.
For very serious matters, suspension may also be necessary.
Fortunately, these situations are rare.
In summary, if you are notified that a complaint has been made against you, take it seriously and remember that the patient has a right to complain.
A physiotherapist who has good notes, who is able to explain what happened and who can provide a sufficient rationale for their actions has a greater chance of having no further action taken.
If there was good reason for the complaint to be made, state what happened and what you have learnt from the complaint.
Seek support for your health because the process can take many months.
It is also recommended that you review the Code of conduct on a regular basis to ensure that you have a good understanding of your professional responsibilities.
This article focuses on physiotherapists who have a notification made about them in New South Wales.
Although the processes are slightly different in the rest of Australia, some of the information can be useful to practitioners outside of New South Wales.
© Copyright 2023 by Australian Physiotherapy Association. All rights reserved.