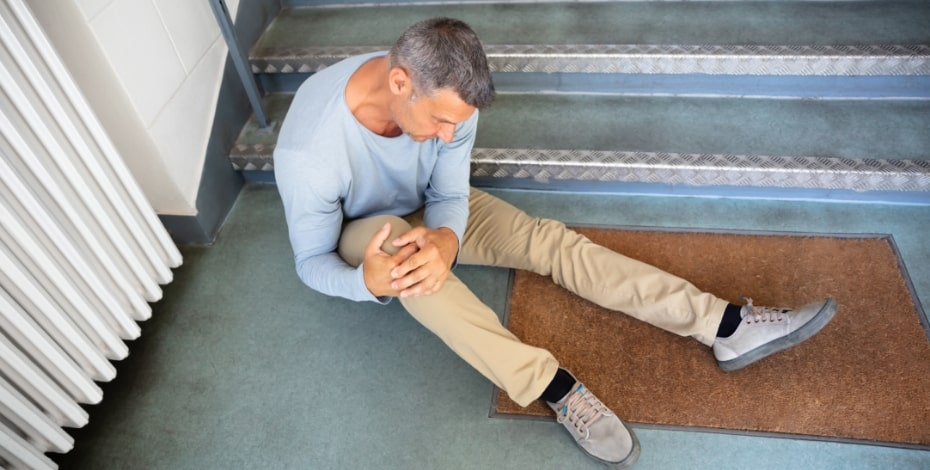 When physiotherapists get injured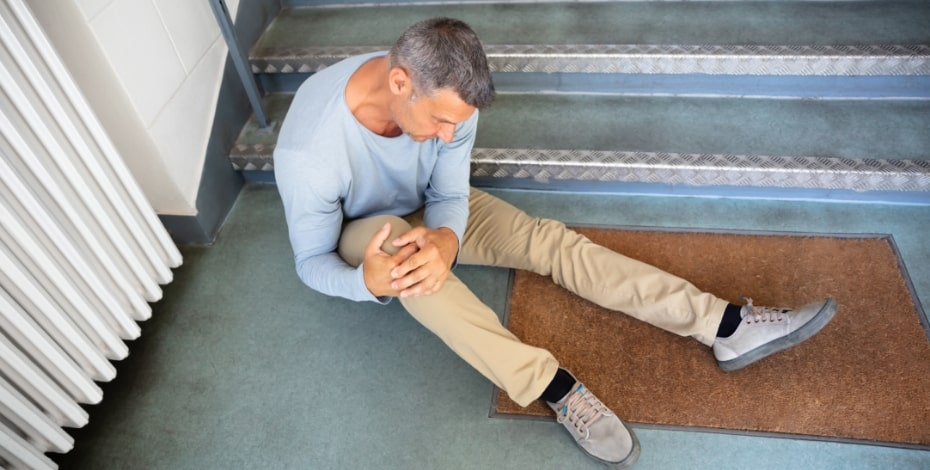 RISK MANAGEMENT The APA's insurance partner BMS explains how personal accident insurance can help physiotherapists in the event of an injury.
Your ability to work affects your earnings.
So what happens if you experience an injury and are unable to work?
Would you be able to manage without an income for several months?
What are the potential risks?
Let's imagine you're about to head off for work one morning.
 As you walk down the stairway, you suddenly lose your balance after missing a step.
This causes you to fall and injure your knee and wrist.
Your injuries mean that you'll need surgery and you'll be off work for a couple of months.
You'll also have some regular medical expenses as part of your recovery.
How could this affect your financial wellbeing, career or business as a physiotherapist?
You could face the following challenges:
loss of income
medical costs
stress.
What is personal accident insurance?
Personal accident insurance provides cover in the event of accidental death or permanent/temporary disability or injury.
Cover can typically provide financial assistance (loss of income) while you're unable to work but could also extend to provide cover for rehabilitation, corrective surgery and medical expenses.
Personal accident insurance is different from workers compensation in that it generally provides cover even if the injury happened outside of work.
How do I decide if I need cover?
There are different types of policies that could provide cover should you become injured or ill.
It can be confusing to decide whether you should consider additional cover and what is right for you.
Ask yourself these questions:
Do I have the financial means to support myself for potentially several months if I became ill or injured?
Do I run my own practice or work as a sole trader?
Do I have employees?
Do I work offsite often?
Does my employer or superannuation provide cover already for injury, death or disability?
Here is a breakdown of personal accident insurance and workers compensation to help you distinguish between them.
Personal accident insurance—cover if you're unable to work due to accidental injury, death or permanent/temporary disability.
Cover is typically provided regardless of where the injury took place.
Workers compensation—cover for staff in the event of injury or illness that has occurred due to their work.
This includes payment of medical expenses, rehabilitation and salary while staff are unable to work.
Rules for workers compensation insurance vary between states. Refer to the business.gov.au and the Fair Work Ombudsman websites for more information.
How can BMS help?
In the earlier example, your APA professional indemnity and public and products liability insurance policy would not cover you.
In this circumstance, personal accident insurance could step in to help cover medical expenses and lost income during recovery.
As an APA member, you have exclusive access to a range of insurance solutions, including personal accident insurance offered by BMS.
Call 1800 931 068 or email apa@bmsgroup.com for more information or to arrange a quote.
Disclaimer: The APA is acting as a Distributor of BMS. This insurance policy is issued by BMS under a Binder with Aspect Underwriting CAR No. 1247437, ABN 91 161 017 007, on behalf of Certain Underwriters at Lloyd's. When acting under a binder BMS acts as agent for the insurer and not as your agent. Any advice provided by BMS is general advice only and BMS has not considered whether it is suitable for your particular objectives, needs or financial situation. Please read the Product Disclosure Statement and BMS Financial Services Guide before making any decision about purchasing this policy.
© Copyright 2023 by Australian Physiotherapy Association. All rights reserved.