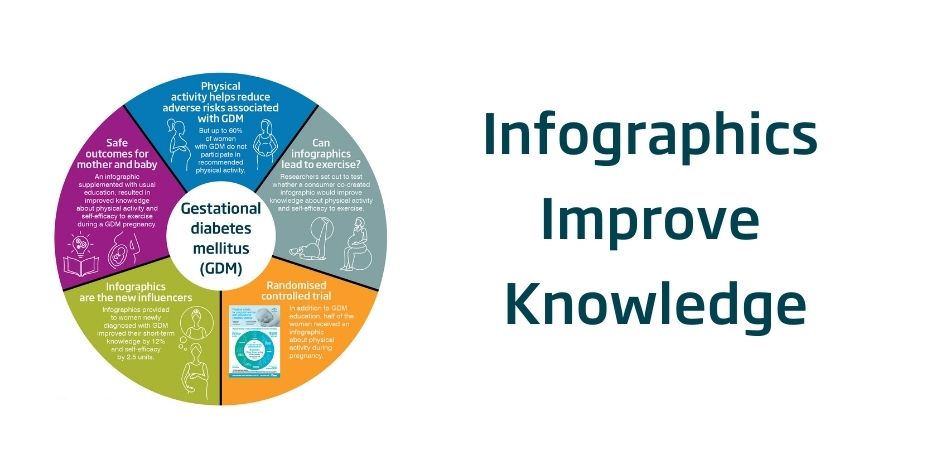 Infographics improve knowledge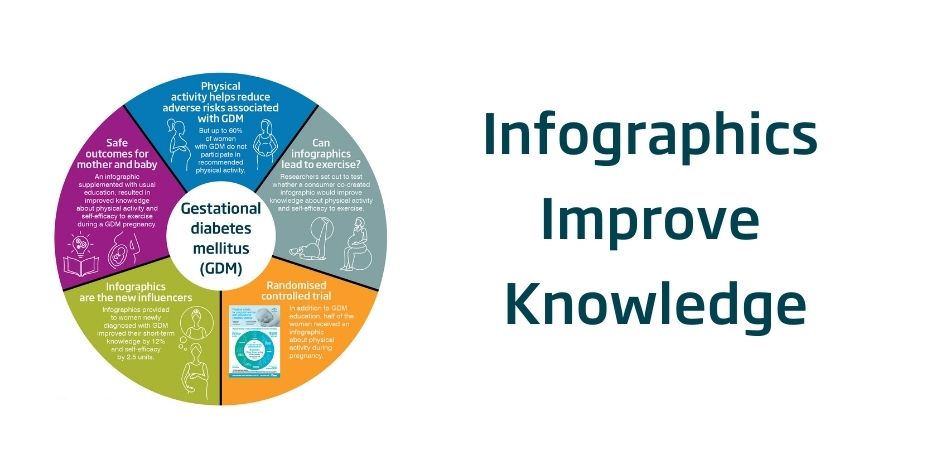 How powerful are infographics as educational tools? Physiotherapists Anne Harrison, APAM, Professor Nicholas Taylor, APAM, Associate Professor Helena Frawley, APAM, and Professor Nora Shields, conducted a randomised trial to discover if a consumer co-created infographic about gestational diabetes, improved knowledge about physical activity and self-efficacy to exercise during pregnancy.
As it turns out, for women with gestational diabetes, provision of an infographic in addition to usual education, led to worthwhile improvements in both knowledge and self-efficacy about physical activity during their pregnancy. 
The Physiotherapy Research Foundation (PRF) has highlighted key messages from the research study published in the Journal of Physiotherapy and produced this infographic. For more information and to read the full article published in the Journal of Physiotherapy, click here.
About the researchers:
Anne Harrison, APAM, has over 30 years' clinical experience, including 20 years of health management experience. She is currently manager of physiotherapy services at Werribee Mercy Hospital, Mercy Hospitals Victoria Ltd and a doctoral candidate at La Trobe University.
Professor Nicholas Taylor, APAM, is Professor of Allied Health, a joint position between La Trobe University and Eastern Health. He leads the Allied Health Clinical Research Office at Eastern Health. His research interests focus on the role of exercise and physical activity for people with disability or injuries and how best to provide health services for rehabilitation.
Associate Professor Helena Frawley, APAM, FACP, leads the women's, men's and pelvic health physiotherapy research program in the Department of Physiotherapy, School of Primary and Allied Health Care, Monash University.
Professor Nora Shields is a research physiotherapist who aims to improve the health and wellbeing of people with disability by increasing their participation in exercise and physical activity. She established the innovative, evidence-based FitSkills program in Melbourne in 2014 that facilitates young people with disability to exercise with a student mentor at their local gym. She currently leads a research translation project funded by a National Health and Medical Research Council Partnership grant to further develop FitSkills in collaboration with seven community partner organisations.