Bernadette Brady—Better health for all
Clare Pickering chats with Dr Bernadette Brady APAM, MACP about her 2016 PRF Seeding Grant and the power of culturally responsible physiotherapy practices ensuring good health outcomes for all Australians.
PRF Grant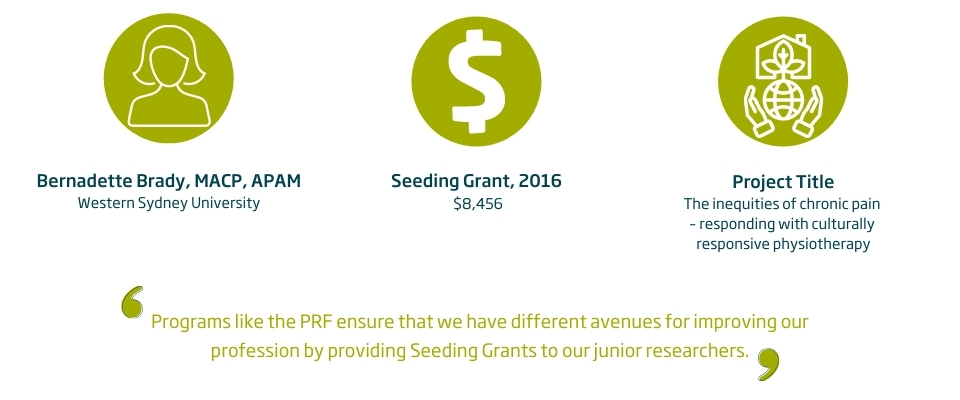 Bio
Dr Bernadette Brady is a titled musculoskeletal and pain physiotherapist who holds a clinical specialist physiotherapy position at Liverpool Hospital in SWSLHD and a clinical research fellowship. Through her clinical, academic and fellowship roles Bernadette continues to extend her PhD research investigating culturally responsive approaches to pain management towards implementing consumer partnership models of care for culturally diverse consumers with chronic conditions.
Check out the full research paper here.
---
This podcast is a Physiotherapy Research Foundation (PRF) initiative supported by Pain Away – Platinum and Content Sponsor of the PRF.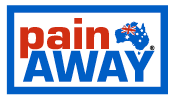 ---
Credits
Creators: Jenine Fleming and Clare Pickering
Producer: Clare Pickering
Audio producer: Ali Aitken
Theme music: Quirky Funk Retro Full by Avalon Audio (waret beats album)
APA marketing team: Nichola Stamatakos, Barbara Karametos and Craig Ford
APA graphic designer: Mick Hibbert
APA communications: Noel McMahon
We would like to acknowledge the traditional custodians of the many lands across Australia and pay our respects to elders past, present and emerging. We recognise their enduring connection to the lands and waterways of this country and thank them for protecting and maintaining this country for us and future generations.