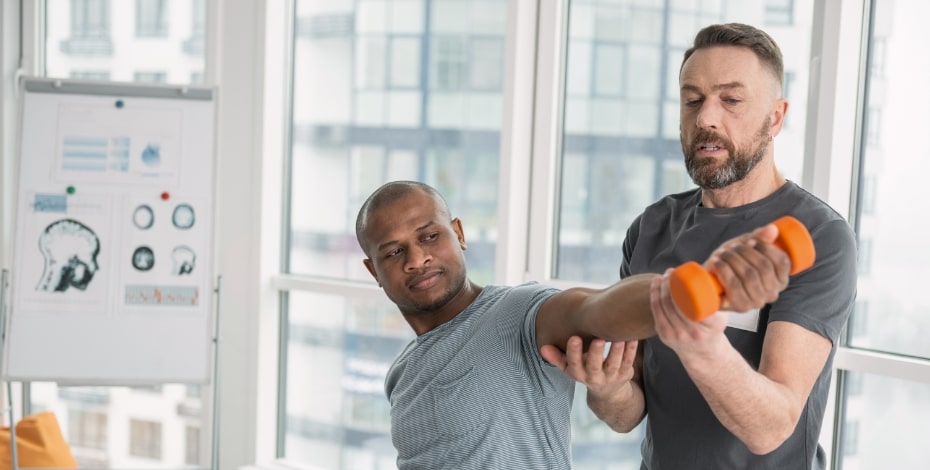 Ballistic training for traumatic brain injury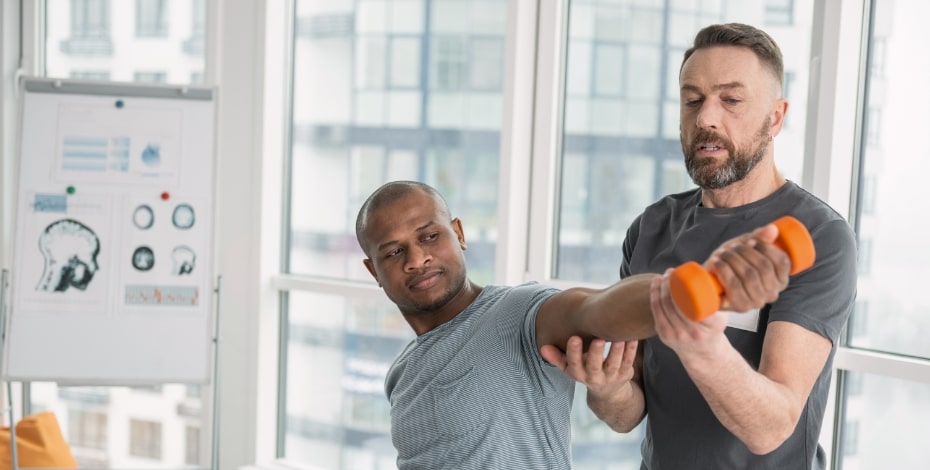 Australian physiotherapist Professor Gavin Williams is the lead author on a new randomised trial involving 144 adults with acquired brain injury.
The patients in your trial had quite severe brain injuries. They were four months post injury and had spent around two of those months in post-traumatic amnesia. Can you explain the significance of that?
The traumatic brain injury (TBI) population represents some of the most challenging people for therapists working in rehabilitation.
The majority of people in our cohort of TBI had sustained the most severe classification of brain injury and also had fractures and other musculoskeletal injuries.
Their cognitive and behavioural impairments made it difficult for them to engage in or benefit from rehabilitation programs to the same extent as those without such impairments.
What were the two interventions you compared between the groups?
We compared usual care to ballistic resistance training.
The usual care program comprised balance, cardiovascular fitness, gait and conventional strength training and stretching.
The intervention group received ballistic strength training based on the American College of Sports Medicine guidelines and targeting the most important muscles for mobility.
Why did you choose to replace some of the usual rehabilitation with ballistic resistance training? What made you think this might be effective?
We had extensively piloted the ballistic intervention and needed to apply it in the early subacute phase.
This meant that almost all patients were in inpatient rehabilitation, where they typically receive twice-daily physiotherapy.
Replacing three sessions per week with the trial sessions was not too disruptive, yet also a sufficient dosage to demonstrate an effect if potentially beneficial.
What outcomes did you assess and at what time points?
Our primary outcome measure was the high-level mobility assessment tool (HiMAT)—a composite score of activities measuring mobility skills that are important for young adults.
The HiMAT was measured at baseline, after 12 weeks of the intervention and at a 12-week post-intervention follow-up (24 weeks after baseline).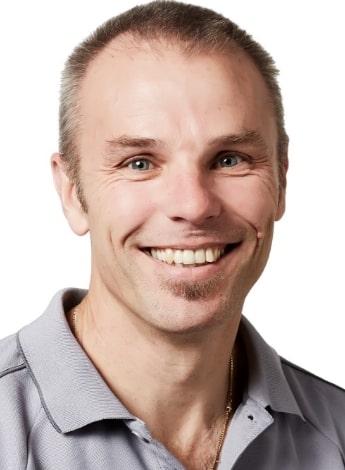 Professor Gavin Williams and colleagues investigated the effects of ballistic resistance training in acquired brain injury rehabilitation.
What was the effect on the HiMAT score of incorporating the ballistic training into rehabilitation?
On average, people in the ballistic group scored three points higher on the HiMAT and this benefit was maintained at the 12-week follow-up.
Interestingly, those who had greater mobility limitations initially had a greater benefit (six points).
What about the secondary outcomes?
Our secondary outcome measures were walking speed, strength, balance and quality of life.
Apart from a transient improvement in balance for the usual care group, there was no difference between the two groups.
If incorporating ballistic training is estimated to have similar or better outcomes than usual rehabilitation, then it makes sense to use it in clinical practice, provided that the ballistic training is not more costly, time-consuming or risky. Is ballistic training very different in terms of cost, time, effort or risk?
There are no additional costs or risks associated with ballistic training.
We know from our observational studies that physiotherapists devote a reasonable amount of time to resistance training, which suggests that conventional slow strength training could be replaced by ballistic training.
Current rehabilitation equipment can be used for ballistic training, so there are negligible costs in terms of equipment, time, effort or risk.
You also got an interesting result in your subgroup analysis. Tell us about that.
We know from some of the stroke literature that there appears to be a population that might benefit most from lower limb interventions, but that was unknown in TBI.
We ideally wanted to include all people with mobility limitations as a result of their TBI (not their fractures) but it is not necessarily reasonable to assume that they could all equally benefit.
We made a plan to dichotomise our sample based on how limited their mobility was and found that those with greater limitations had an additional benefit from the ballistic training.
Ballistic training is widely used in sporting and elite populations but this is the first large study to investigate its implementation in people with severe neurological impairments.
So your take-home message is?
Our key message is that ballistic training is safe and effective for improving mobility in those with severe TBI when implemented in the early subacute phase of recovery as soon as a person can take some steps without assistance.
Where does research in this field need to look next?
We have several avenues for further investigation.
We need to better understand the mechanism by which ballistic training may be beneficial for mobility in muscles that are paretic and spastic.
We also need to consider the application of ballistic training for other neurological populations, such as people recovering from stroke, as recent preliminary findings suggest it may be effective.
>> Professor Gavin Williams FACP has worked in neurological rehabilitation for 30 years. He is the Professor of Physiotherapy Rehabilitation, a joint position appointed between Epworth HealthCare and the University of Melbourne. Gavin was awarded Fellowship of the Australian College of Physiotherapists in 2010.
© Copyright 2018 by Australian Physiotherapy Association. All rights reserved.