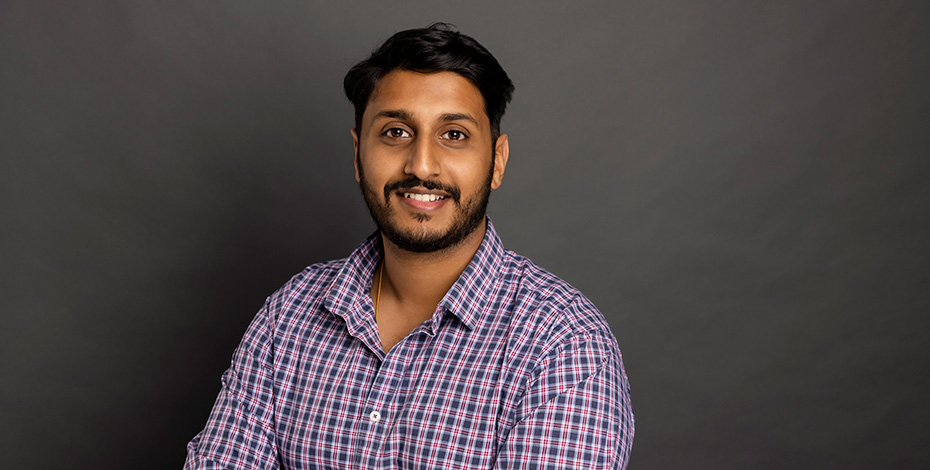 Leading by example pays off for graduate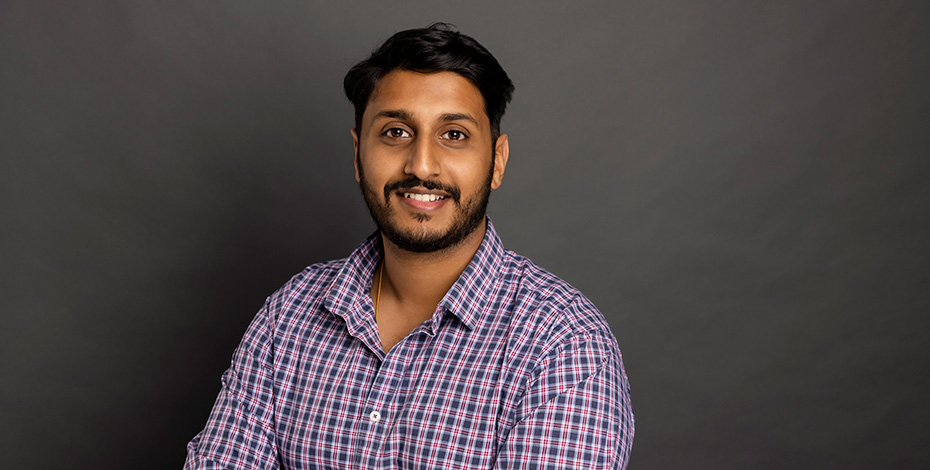 STUDENT PRIZE Volunteering and supporting others while studying at university led to Abeshek Nadarajah being awarded the APA Board of Directors Student Prize.
When Abeshek Nadarajah APAM made the decision to move from Melbourne to Rockhampton to study for his Bachelor of Physiotherapy (Honours) at Central Queensland University (CQUniversity), he knew that community would be central to his experience. 
Abeshek balanced four years of study with volunteering, playing sport, planning student events and activities, and mentoring fellow students.
His leadership abilities and willingness to support others impressed university leaders.
CQUniversity senior lecturer in physiotherapy Dr Luke Heales nominated him for the 2022 APA Board of Directors Student Prize and Abeshek won.
The prize recognises an APA student member who has demonstrated leadership capacity through contribution and commitment to community and the APA.
'In my opinion, someone who has leadership skills has the ability to motivate a team or individuals to achieve a common goal or task,' says Abeshek.
'I worked closely with Dr Heales to identify my contributions to and involvement with charitable causes and advocacy programs and my involvement within the university student networks.
'I was also very fortunate to have referees to corroborate my leadership experiences within university events as well as my extracurricular involvement with various sporting and cultural groups.'
This included volunteering as a student physiotherapist for the Central Queensland Capras, a semi-professional rugby league team.
Operating under a physiotherapist, he worked alongside team doctors and coaches, gaining 'valuable experience in injury management to assist with my learning'. 
Abeshek was a university social innovation ambassador and when COVID-19 hit, he worked with a small team to create an online support network for students affected by statewide lockdowns and isolation.
'I helped create weekly vlogs and "Eat—Chill—Sweat" sessions, which invited CQUniversity students across Australia to attend virtual meet-ups to remain socially connected.
'Our team successfully ran this program throughout Term 1 2020, helping students to feel positive and continue with their study despite the unprecedented challenges of COVID.'
Last year, he represented CQUniversity at the Next Impact Conference, an international thought-leadership event led by Stanford Social Innovation Review and Hanyang University in Seoul, South Korea.
'I presented on a virtual panel, discussing the importance of environmental, social and corporate governance strategies from a gen Z perspective, aiming to create sustainable futures for the next generation through collaboration and communication.'
Abeshek is proud of what he achieved at university and appreciative of the support and friendships formed. 
'I am thankful that I took the leap to study interstate.
'Not only was I able to travel around Queensland, but I also received a fantastic education from the teachers at CQUniversity, who genuinely cared about my education and success.'
The graduate has since moved back to Victoria to undertake a rotational program as a Grade 1 physiotherapist at West Gippsland Hospital.
With an interest in orthopaedics and paediatric physiotherapy, he plans to focus on gaining more experience and confidence in dealing with complex cases and presentations within these fields.
'The beauty of physiotherapy,' says Abeshek, 'is the broad scope we work in as well as the positive impact we have on our patients.
The feeling of seeing my patients achieve goals that they have been working towards is truly unmatched and makes me happy to work as a physiotherapist every day.'
'The Board of Directors Student Prize creates numerous opportunities to network, learn from senior physiotherapists and observe the world of physiotherapy through a different lens.' -Abshek Nadarajh.
Community and leadership will continue to be part of his future, he says, and he considers them integral to personal and physiotherapy success.
'From a physiotherapy perspective, community is essential for improving engagement, collaboration and advocacy in order to meet the diverse needs of our patients.
'Leadership is also important for a physiotherapist—it helps them to work with other clinicians and formulate a patient-centred plan to promote the delivery of high-quality care.'
With nominations open for the 2023 APA Board of Directors Student Prize, Abeshek encourages university leaders to identify applicants and students to put themselves forward as potential candidates.
Nominations must be proposed by the head of the student's physiotherapy school, the deputy head or a senior lecturer.
Nominees must have the ability to maintain high standards of academic progress in their entry-level program and:
contribute to the student and university networks 
display exceptional leadership and high motivation that inspired others 
contribute to the community.
'It is a wonderful feeling to have your hard work and dedication over the past few years be recognised.
'The Board of Directors Student Prize creates numerous opportunities to network, learn from senior physiotherapists and observe the world of physiotherapy through a different lens.'
The 2023 award recipient will receive: 
$1000 from the APA and corporate partner ASICS 
APA new graduate membership (in the year they first become eligible) 
membership to one APA national group of their choice (in the same year as the new graduate membership) 
a $500 professional development voucher from the APA and corporate partner FlexEze, to be used in the first year after graduation.
They will also have the opportunity to represent student physiotherapists as a member of the APA National Advisory Council the year following their award.
This opportunity is just one of many doors that have opened for Abeshek and he is excited about learning from industry leaders.
'My goal this year is to work with senior members of the National Advisory Council to create a closer relationship between the APA and current students.
'As a recent graduate, I was not well versed on the work and resources available to students through the APA.
'As the student representative for 2023, my goal is to create a process for students to gain access to resources and information about the various avenues of physiotherapy they may want to pursue upon graduation.'
Visit here for more information about the APA Board of Directors Student Prize and here to download an application form.
Applications close 9 am AEST on Thursday 31 August. 
© Copyright 2023 by Australian Physiotherapy Association. All rights reserved.