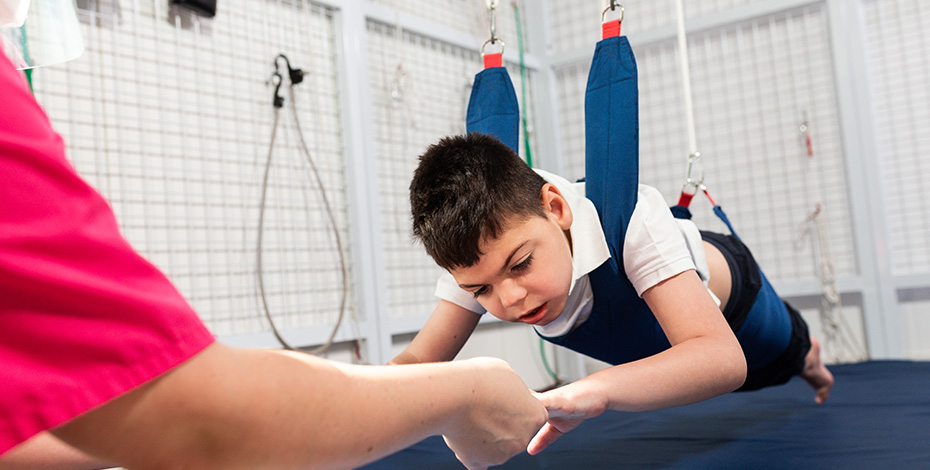 Rewarding paediatric physiotherapy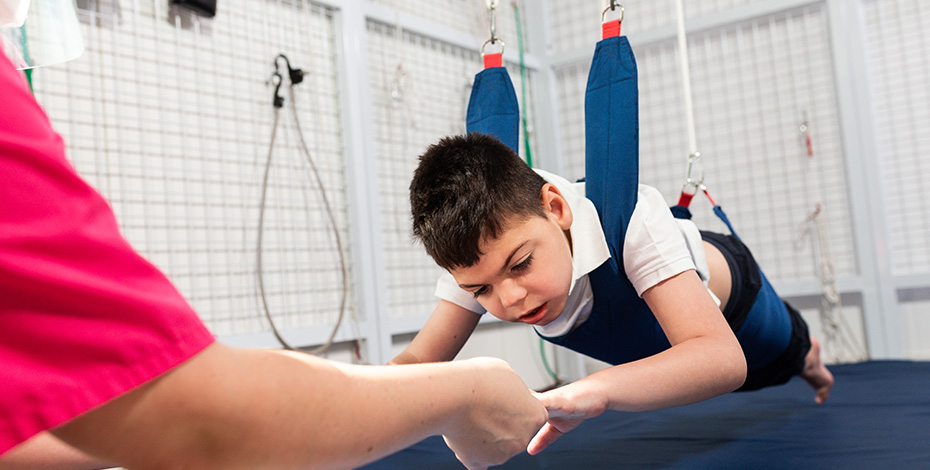 CAREER DEVELOPMENT The Anne McCoy Award celebrates outstanding contributions made by Victorian paediatric physiotherapists. Physiotherapist Angela Serong talks to Marina Williams about her career trajectory and winning the award. 
Angela Serong APAM proudly credits her deep desire to become an agent of change in her career to her family's commitment to advocacy and social justice.
With two siblings living with disability, Angela experienced at an early age the impact on children, young people and their families when there is a gap in the provision of much-needed health services.
Angela says that in pursuit of equal and accessible care for their children, her parents 'were instrumental' in setting up a service for young children with developmental delay and other health issues in the eastern area of metropolitan Melbourne.
'At that time there were limited services, so they lobbied the local council, got access to a disused kindergarten and worked with other families who were in a similar situation to them to access allied health services—physiotherapy, occupational therapy and speech pathology—as well as early childhood education.
'They knew that children like my siblings and their families needed to access support and services very early on,' she says.
'They were role models and I am forever grateful to them for their support and for instilling in me a passion for advocacy and for paediatric physiotherapy.'
Angela has maintained that passion and commitment to social justice in a 22-year career, gaining considerable experience in the assessment and treatment of and equipment prescription for babies, children and young people with a wide variety of conditions.
Advocacy, she says, is embedded in paediatric physiotherapy.
'It's a matter of respect for the patients—the children and the families that we advocate for—and also, of course, for us as health professionals and our profession.' 
Angela has a senior role at the Royal Children's Hospital Melbourne within the Hospital-in-the-Home service and works in a casual capacity in the hospital's Physiotherapy Department and in adult rehabilitation services.
Previously, she was team leader (grade 4) in the musculoskeletal stream and senior physiotherapist to the hospital's Neural Tube Defect Clinic, Orthopaedic Spina Bifida Clinic, Orthopaedic Outpatients, Plagiocephaly Clinic and Bone Health Clinic.
Committed to lifelong learning, Angela has trained in neurodevelopmental therapy and has gained a master's in both public health and health management and a Postgraduate Certificate in Chronic Disease Management.
She graduated from La Trobe University in 2000, transferring to physiotherapy after completing two years of a Bachelor of Health Sciences.
Angela has been a clinical adviser to the State-wide Equipment Program for paediatric seating, standing and mobility equipment and an auditor for the APA's professional development program.
She has developed and presented material in high-level forums to a range of medical, nursing and allied health professionals including physiotherapists, paediatric registrars, maternal and child health nurses, postgraduate certificate students and Doctor of Physiotherapy students.
She has also developed consumer material for the APA and has been involved in a range of other APA work and voluntary roles.
Due to her efforts to improve the health and wellbeing of children and their families as well as her commitment to the development of the physiotherapy profession, Angela received the prestigious Anne McCoy Award in 2020. 
The Anne McCoy Award recognises an outstanding contribution made by a physiotherapist to the paediatric physiotherapy profession in Victoria.
The contribution, as identified by peers, has to have resulted in greater understanding and/or the improvement of the health and wellbeing of children and their families as well as development of the physiotherapy profession.
'I am very humbled to have received the award and incredibly grateful,' says Angela.
'I was fortunate that Anne McCoy employed me as an allied health assistant before I had finished my physiotherapy degree.
'That role provided me with lots of wonderful opportunities to work with her and her team.
'To then be employed there as a physiotherapist—in varying roles, right up until now—has been an absolute boon to my career.'
Anne McCoy APAM was a clinician, educator, researcher and mentor at the Royal Children's Hospital Melbourne for almost four decades, supporting and supervising the development of many specialty physiotherapy areas within paediatric tertiary care.
On her retirement in 2004, the Victorian branch of the APA Paediatric group established the Anne McCoy Award to acknowledge her legacy. 
'Anne has always been a strong advocate and very passionate about issues related to inequality, access to services and providing support to families and caregivers in the paediatric physiotherapy space.
'Anne has provided a lot of guidance, mentoring and support to numerous physiotherapists and I am privileged to have been one of those people.
She remains highly active in the profession,' Angela says. 
Nominations for the 2023 Anne McCoy Award are open 1–30 September.
Nominators must be APA members and nominees must be APA Paediatric group members. 
Recipients of the award must have made an outstanding contribution to paediatric physiotherapy in Victoria in three or more of seven areas:
clinical practice or management
academic achievement
research and publications
teaching and mentoring
service to the profession
advocacy for children and their families and/or the profession
social justice.
Angela says, 'Working in an acute healthcare setting has provided me with many opportunities, from supervising students and junior staff to mentoring and being able to advocate for people who do not have the same degree of support or professional connections.
'There have also been many professional development opportunities.
'For example, with the University of Melbourne, I was able to go to Thailand to look at possibilities for student placements.
'I am very grateful for all these experiences, which have helped me to reach some of the goals that the award celebrates.'
There is more to come in Angela's career—she is two years into studying a Bachelor of Laws (Graduate Entry) and wants to use her physiotherapy skills and experience in employment law.
'I believe in inclusive employment and have an interest in this space and in law—my dad was a barrister and solicitor—which links to the advocacy side of things.
'I may be able to advocate and draw on that life and professional experience to support my colleagues in another capacity.'
Investing in and taking an interest in colleagues is critical to advancing the profession, Angela says, and she encourages her peers to 'acknowledge the role we all play as health professionals'.
'To have that one colleague nominate me for the award and then having the respect of senior colleagues in providing supporting documentation makes me feel so proud and, again, so humbled.
'Like many peers, I did not go into this career expecting accolades. You do things because you believe it is the right thing to do.
'The award provides an opportunity to celebrate someone's contribution to education, to teaching, to advocacy, to providing opportunities for other staff and to building networks and connections in health services.
'It is critical that we recognise and support colleagues who may be more isolated than others in their professional networks but who are doing vital work in supporting communities.
'I am very passionate about community-based health services that have children and their families as the focus in all they do.'
For more information about the Anne McCoy Award, contact APA Victorian branch manager Rose Horvat at rose.horvat@australian.physio. 
© Copyright 2023 by Australian Physiotherapy Association. All rights reserved.