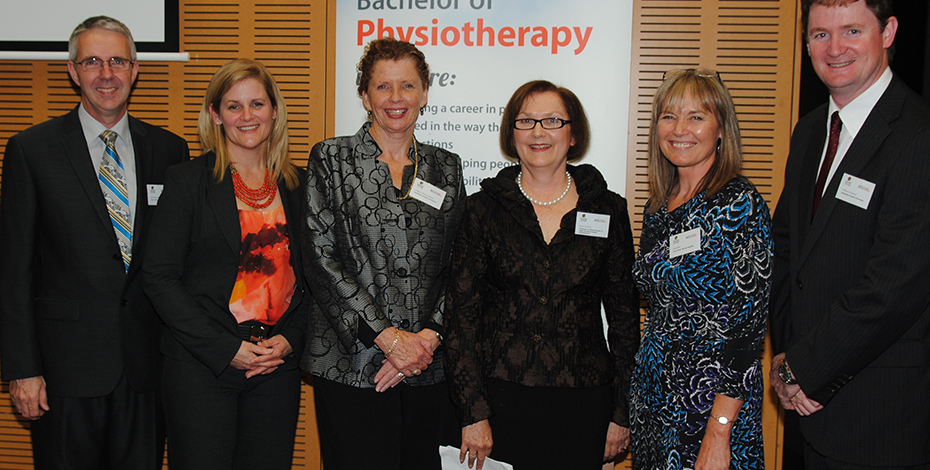 Vale Nancy Low Choy, 1950–2022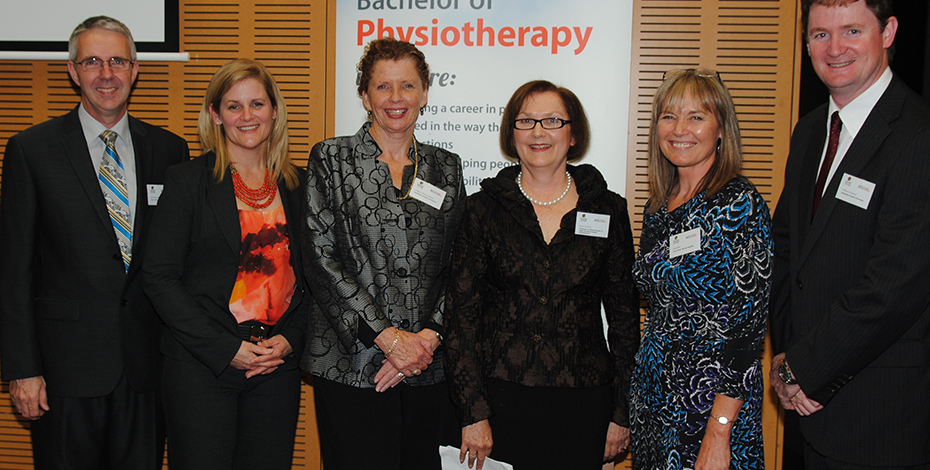 The world of physiotherapy has lost a valued physiotherapist, teacher, researcher and advocate in Nancy Low Choy.
There goes a lady, a teacher and mentor, a colleague and a friend.
From June 2012 until December 2017, Nancy Low Choy APAM held a joint appointment as Professor of Physiotherapy (Aged Care and Neurological Rehabilitation) at Australian Catholic University (ACU) and The Prince Charles Hospital (TPCH).
She was the first Professor of Physiotherapy to be appointed within Queensland Health and this was the first professorial appointment in aged care and neurological rehabilitation in Queensland and possibly Australia.
Nancy entered the profession when she enrolled in the Bachelor of Physiotherapy program at the University of Queensland (UQ) in 1969.
She graduated in 1972, topping her year, and was a joint awardee of the Margaret Nicoll Memorial Prize for the top clinical student.
Nancy completed her studies on a Repatriation Scholarship (her father was a returned serviceman) and consequently was bonded to the federal Repatriation Department.
She started her career at the Daw Park Repatriation Hospital in Adelaide.
In time, she transferred to Brisbane's Greenslopes Repatriation Hospital, where she remained until the end of 1974.
Around this time, Nancy became disillusioned with physiotherapy due to its lack of professional autonomy and contemplated reverting to her earlier passion to become a geography teacher.
However, fate intervened to retain Nancy in the profession.
Free of the Repatriation Department bond, Nancy was encouraged to consider a teaching and academic career in physiotherapy.
In early 1975, she was appointed as a tutor in physiotherapy at UQ. Within a year she was a senior tutor and by 1978 she was a lecturer undertaking her PhD studies.
In April 1975, she married Darryl Low Choy, whom she had met during Orientation Week in 1969.
Nancy completed a Bachelor of Physiotherapy (Honours) in 1979 (then a separate degree), graduating with first-class honours.
When she fell pregnant with their first child in 1980, she resigned her full-time tenured position.
She converted her doctoral studies to a Master of Physiotherapy (Research), which she was awarded in 1986 after giving birth to three children.
Nancy revelled in motherhood. She was a natural mother and managed the home front with skill and ease.
It gave her great satisfaction to support the children's schools. As they grew up, she gradually went back into the workforce.
With her girls at university, Nancy secured a full-time Level B lectureship in 1999.
The year 2008 was a significant one for Nancy.
She gained her PhD and was approached by Bond University to establish a new physiotherapy department and a first-of-a-kind program for Australia—an entry-level Doctor of Physiotherapy program.
This was a very controversial initiative and Nancy agonised over the move for some months.
Realising that her break in service to raise a family had left her without a track record in research funding and publications to support promotion in her current institution, she accepted the Bond invitation and was appointed associate professor and head of a reorganised physiotherapy department in July 2008.
Nancy's time at Bond was full of challenges that saw her management and educational skills come to the fore as she recruited new staff and developed the curriculum for a brand-new program with no precedent in Australia.
She quickly developed an alliance with the University of Kentucky, which had a similar program.
Her biggest challenge and subsequently her greatest achievement at Bond was gaining accreditation for its new Doctor of Philosophy program, which allowed its first and subsequent cohorts to graduate as registered physiotherapy practitioners.
An opportunity presented itself in 2012 with the creation of a new joint research professorial appointment between ACU and TPCH. In June 2012, Nancy became the inaugural Professor of Physiotherapy (Aged Care and Neurological Rehabilitation) at ACU/TPCH.
She would retire from this position in 2017 and upon her retirement was made an adjunct professor at ACU.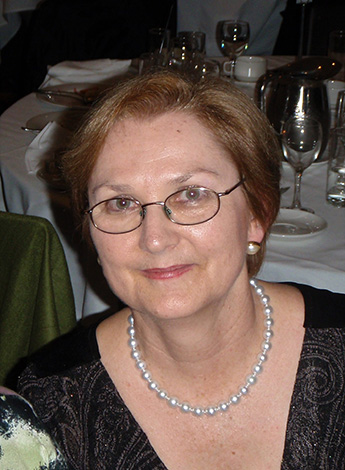 Nancy Low Choy.
Nancy was very skilled in curriculum development and established a host of programs, of which the principal ones were the graduate entry master's programs at UQ, the Bond pioneering entry-level Doctor of Philosophy program and the groundbreaking ACU Master of Rehabilitation, a postgraduate program for multiple allied health professionals.
Conceptualised as a modular three-level program, it offered Master, Graduate Diploma and Graduate Certificate qualifications in rehabilitation.
Nancy had a natural love of teaching and taught and mentored across four generations of students at undergraduate and postgraduate levels, passionately encouraging student interests in neurological rehabilitation and vestibular physiotherapy.
Her tuition skills are evident from the large number of honours, master's and PhD students she successfully shepherded through to completion of their courses.
On her retirement, they included six higher degree research students with 12 in the pipeline, 40 Doctor of Physiotherapy students, nine coursework master's and four master's qualifying students, and 23 honours students.
It was quite an achievement for someone who had only been back in the workforce for 18 years and had gained her own PhD nine years earlier.
Nancy was also a highly competent researcher whose key research areas included ageing, vestibular disorders and falls, concussion and sensori-motor dysfunction, and healthier ageing/ageing well with a neuromotor disability.
Her research output since her return to academia in 1999 included three book chapters, 67 peer-reviewed journal articles, 17 refereed conference papers and her 2008 PhD thesis: 'Age-related changes in sensori-motor function, postural stability, functional balance and mobility'.
Nancy's last ResearchGate report included 101 research publications, 21,083 reads and 2,295 citations. Her combined career research funding was in excess of $2.2 million.
Nancy's pioneering initiatives led to improved clinical outcomes for fallers and for people with neurological disorders.
She co-established and oversaw specialist clinics such as the Neurological, Ageing and Balance Clinic at UQ.
She also successfully oversaw the development of the Vestibular, Balance and Mobility Clinics at ACU and TPCH.
In her post-children-raising era, Nancy became heavily involved in the APA.
She was a member of the APA Neurology, Gerontology and Educators national groups, along with the Orthopaedic Network and the Emergency Department network.
She was a Queensland Branch Council member from 1999 to 2001 and served on several management committees in the late 1990s and early 2000s, including the National Professional Standards Panel, the Queensland External Relations and Advocacy Committee and the Queensland Neurology group committee.
Nancy was a strong advocate of specialisation in the profession and mentored physiotherapists undertaking titling and specialisation in the neurological and ageing fields.
She was a member of the Australian College of Physiotherapists examination and exemptions panel for physiotherapists specialising in neurological physiotherapy and an examiner for the titling and specialisation exams.
Nancy was awarded the 2016 President's Award at the Queensland Branch Professional Excellence Awards for her outstanding contributions to the APA through involvement in committees, activities and events at a local, national and international level for the benefit of the profession.
Sadly, Nancy lost her gallant fight against two aggressive, inoperable brain tumours first diagnosed in 2016.
She passed peacefully on 9 April 2022 with husband Darryl and daughters Jacqueline and Amanda by her side.
On Nancy's passing, the Queensland Vestibular Network Executive commented, 'For many of us, it was Nancy who first introduced us to the world of vestibular physiotherapy and ignited our passion.
'Nancy was our lecturer, our mentor and our colleague and she inspired us all.
'Nancy played an integral role in establishing vestibular physiotherapy in Queensland and we are proud to continue this legacy.'
Nancy's family has established four initiatives to celebrate and continue Nancy's work.
At UQ, they have set up the Nancy Low Choy Memorial Endowed HDR Development Scholarship—an annual scholarship to encourage postgraduate PhD research in the fields of neurology and gerontology.
At Bond University, there is now the Nancy Low Choy Memorial Award for Academic Excellence—awarded annually to the final-year graduate with the highest grade point average.
ACU now has the Nancy Low Choy Memorial Award for Excellence in Physiotherapy Honours—awarded annually to the top honours student to assist them to present their honours research findings at an appropriate conference.
Finally, through the Physiotherapy Research Foundation, the Nancy Low Choy Memorial Gerontology/Neurology PRF Seeding Grant will be awarded to encourage early career researchers in the fields of neurology and gerontology.
© Copyright 2023 by Australian Physiotherapy Association. All rights reserved.