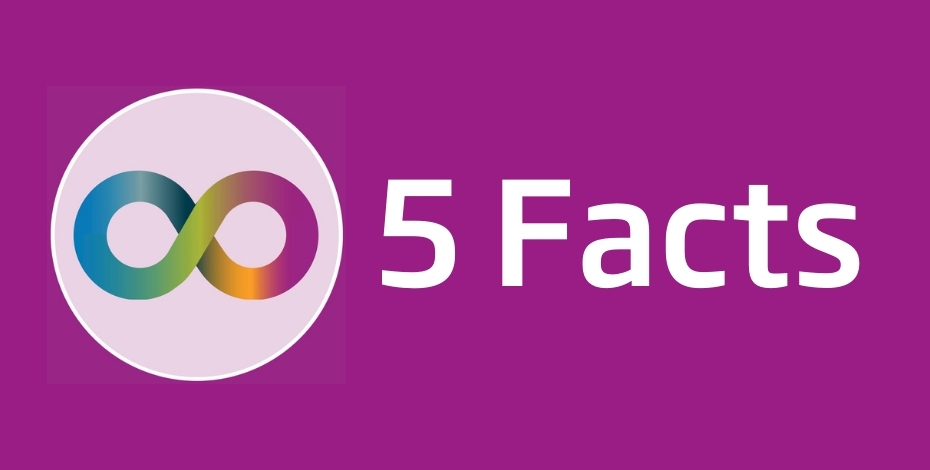 Five facts about autism spectrum disorder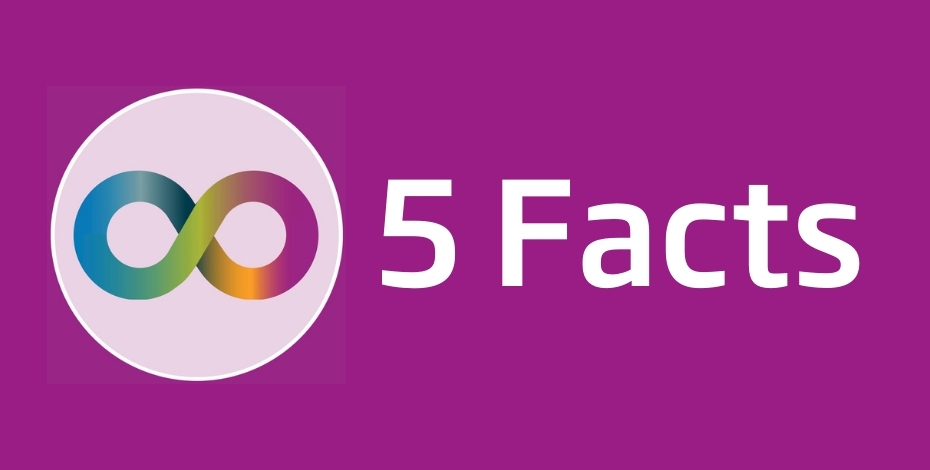 Physiotherapists work with children who have autism spectrum disorder (ASD), developing gross motor and basic movement skills. These skills enable children to play games and take part in physical activities with their peers, helping them reach their full potential.
APA Paediatric group members Sarah Reedman, APAM and Lisa Truscott, APAM create five discussion points about physiotherapy for children and young people with ASD.
The Physiotherapy Research Foundation (PRF) has highlighted key messages from the 5 facts article featured in the June edition of InMotion and produced this infographic. Click on the image below to access a printable A3 file.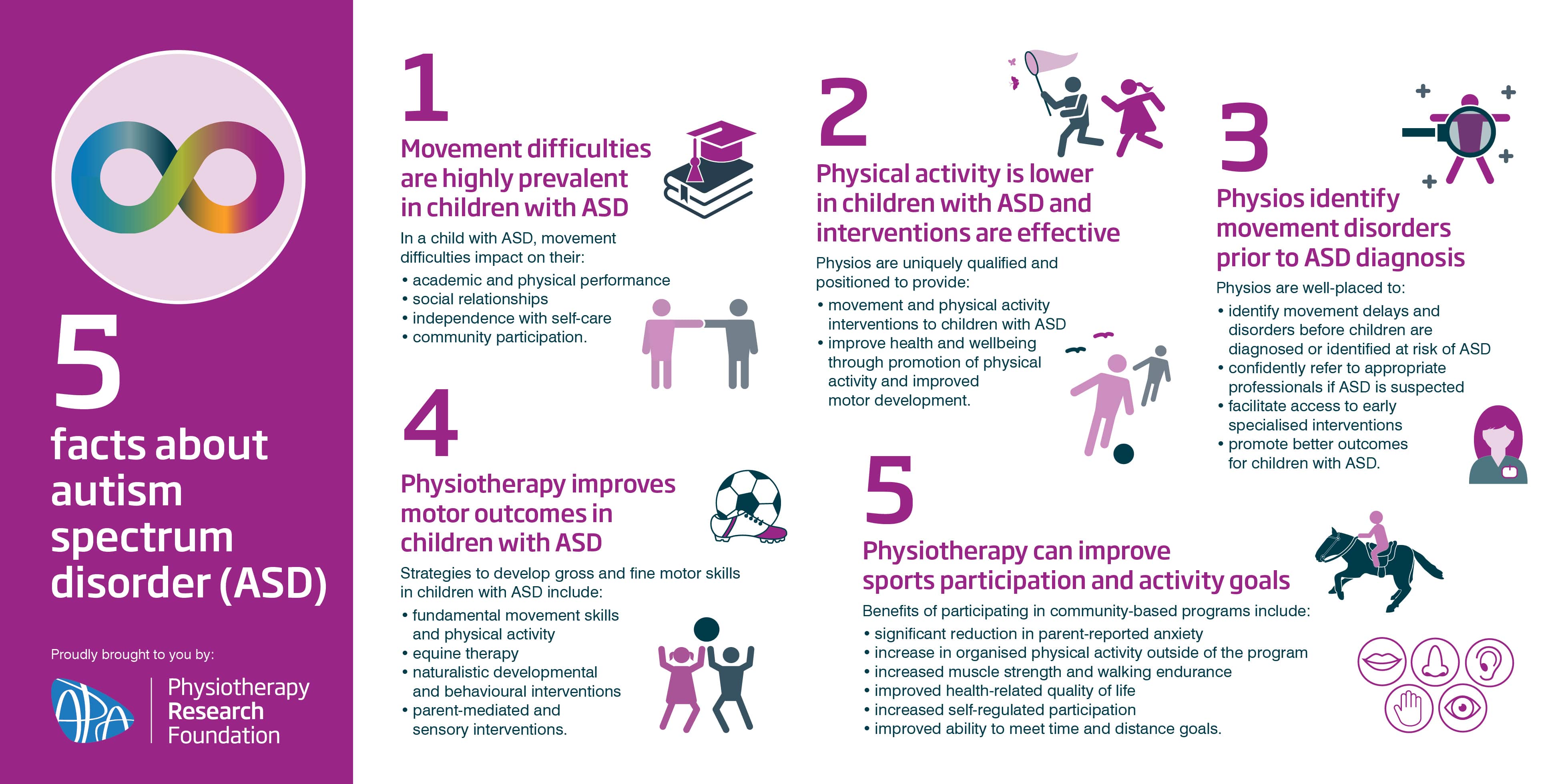 About the Authors::
Dr Sarah Reedman, APAM, is an early-career research fellow at the University of Queensland Child Health Research Centre. Sarah's research focuses on physical activity promotion and enabling participation in children and young people with disabilities.
Lisa Truscott, APAM, is undertaking a Master of Education and Professional Studies at Queensland's Griffith University.
This infographic is a Physiotherapy Research Foundation (PRF) initiative supported by FlexEze – partner of the PRF.