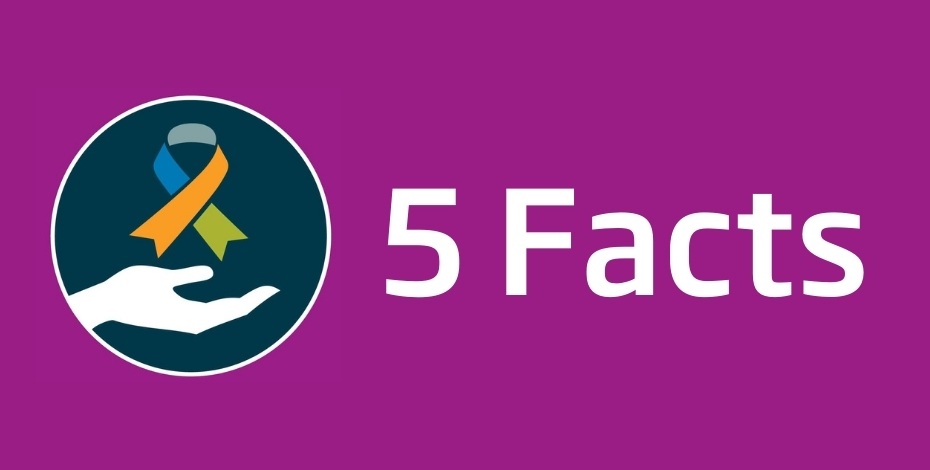 Five facts about physiotherapy cancer care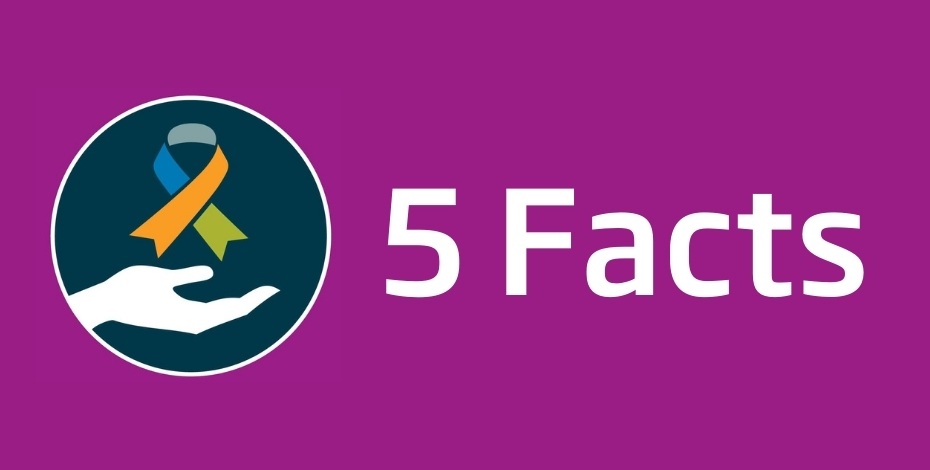 Physiotherapy plays an important role and can help address functional decline before, during and after cancer treatment.
Dr Elise Gane, APAM, Jayne Grubits-Kingand, APAM, Leah McIntyre, APAM, Dr Sharon Czerniec and Megan Howard, MACP, present five discussion points about the role of physiotherapy across the cancer continuum of care.
The Physiotherapy Research Foundation (PRF) has highlighted key messages from the 5 facts article featured in the February edition of InMotion and produced this infographic. Click on the image below to access a printable A3 file.
About the Authors:
Dr Elise Gane, APA Research Physiotherapist is a Conjoint Research Fellow between The University of Queensland and Princess Alexandra Hospital. In this role, Elise is a mentor for physiotherapists conducting clinical research projects. She has research interests in cancer rehabilitation, lymphoedema, musculoskeletal injuries, and return-to-work after injury or illness.
Jayne Grubits-Kingand, APAM, works in private practice in Ulverstone, Tasmania, and sees a mixed caseload of clients, the majority being musculoskeleletal and neurological conditions. Jayne is a certified PINC cancer rehabilitation physiotherapist and is studying a Masters of Exercise Medicine (oncology) through Edith Cowan University. She is the Tasmanian chair of the APA Cancer, Palliative care and Lymphoedema group and a member of the APA's Tasmanian state branch council.
Leah McIntyre, APAM, has been working in cancer services at the Mater Hospital Brisbane for 12 years. As well as being a physiotherapist, Leah has completed lymphoedema training and is a PINC and Steel certified cancer rehab therapist. She works with cancer patients in inpatient and outpatient settings, and has a strong focus on QOL in survivorship.
Dr Sharon Czerniec, APAM, is a physiotherapist and lymphoedema therapist with a clinical and research focus on lymphoedema and post-cancer rehabilitation. Sharon completed a PhD on breast cancer-related lymphoedema through the University of Sydney with the support of a National Breast Cancer Foundation Doctoral Scholarship. She has worked clinically in cancer care at various NSW healthcare facilities, and as an academic at the University of Sydney, the Australian Catholic University and Macquarie University.
Megan Howard, MACP, is a senior clinician physiotherapist in oncology and palliative care at Austin Health in Melbourne. Megan also works in private practice in Melbourne. She is a titled APA Cardiorespiratory Physiotherapist and an APA Lymphoedema Physiotherapist.
This infographic is a Physiotherapy Research Foundation (PRF) initiative supported by FlexEze – the exclusive partner of the PRF.