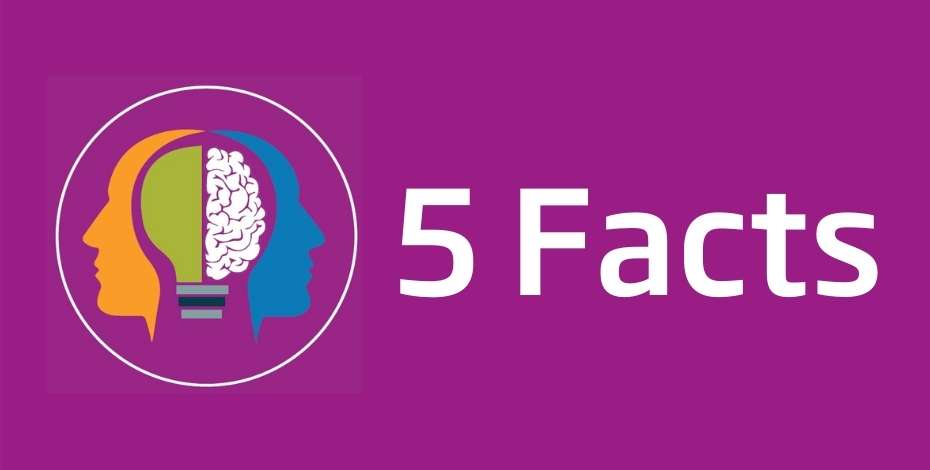 Five facts about physiotherapy in mental health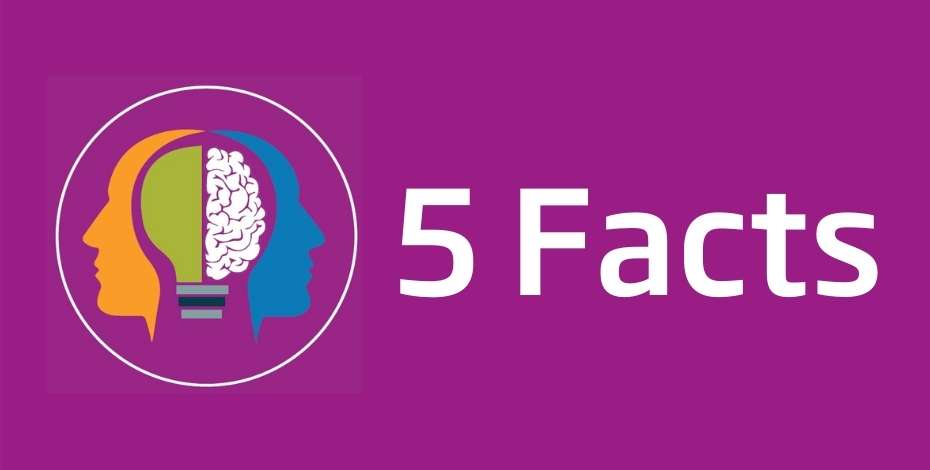 Physiotherapy in mental health care addresses human movement, function, physical activity and exercise. In a nutshell, it connects the physical and mental needs of humans.
To link in with Stress Down Day, APA Mental Health group members create five discussion points about physiotherapists working across the continuum of mental health.
The Physiotherapy Research Foundation (PRF) has highlighted key messages from the 5 facts article featured in the July edition of InMotion and produced this infographic. Click on the image below to access a printable A3 file.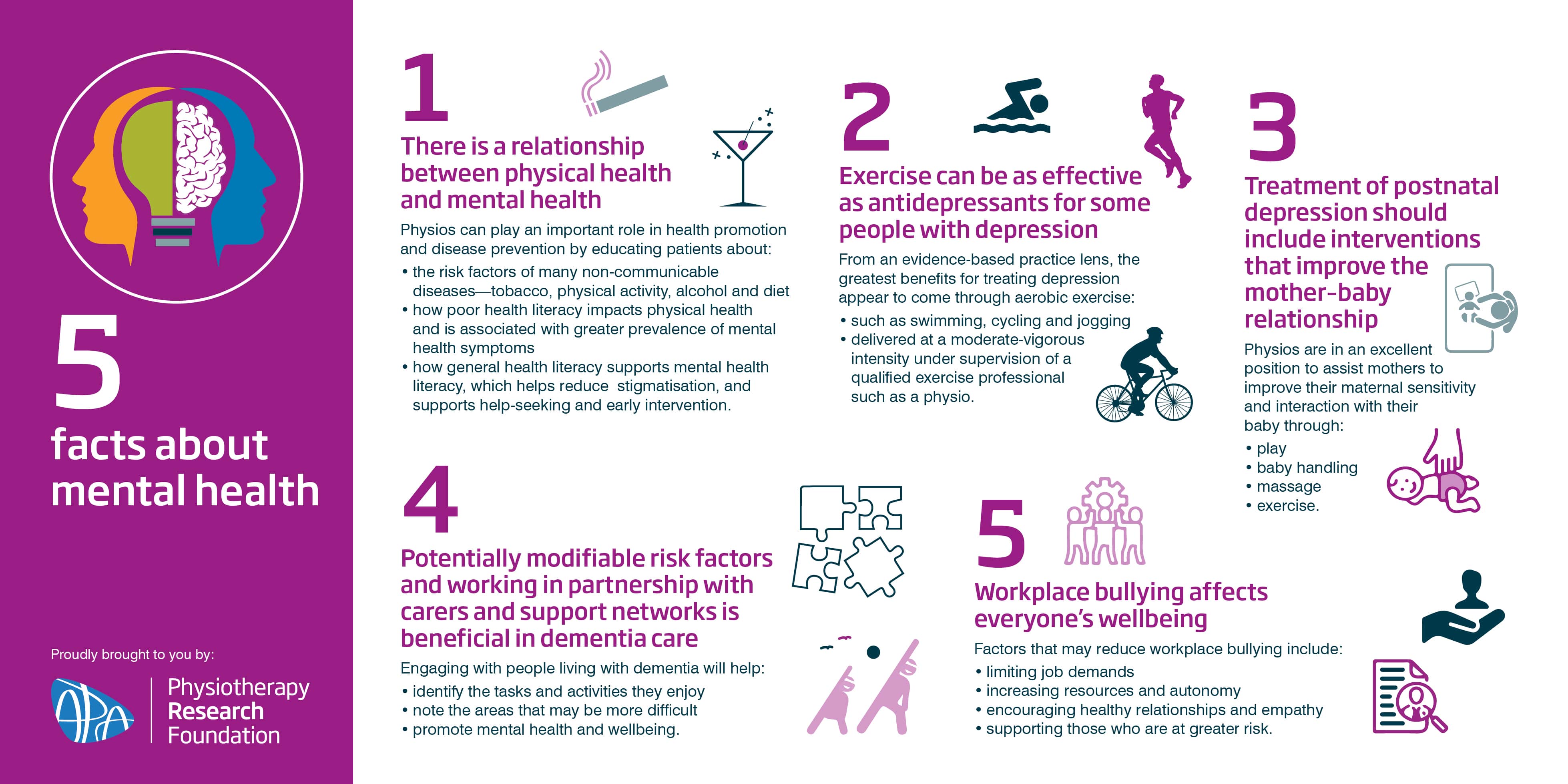 About the Authors::
Ellen Lake, APAM, works in inpatient care with Active Rehabilitation Physiotherapy and in clinical and gym- based care with people with chronic conditions and comorbidity. She is national chair of the Mental Health group and is currently completing a Master of Cognitive Behaviour Therapy.
Richard Modderman, APAM, is a physiotherapist currently working at Royal Darwin Hospital. He is a strong advocate for the role of physiotherapy in person-centred care, including physical health promotion and the psychotherapeutic and psychosocial benefits of physiotherapy for mental health and the management of mental illness.
Miranda McLean, APAM, is a physiotherapist working in the Lavender Mother–Baby Inpatient Mental Health Unit at Gold Coast University Hospital. She is with the APA Mental Health group and Queensland Mental Health group, and involved in research within the Mother–Baby Unit. She aims to further research physiotherapy- based interventions within the inpatient setting.
Beth Fuller, APAM, has worked as a physiotherapist (generalist, disability and aged care sectors) and in public health and research. She advocates to build resilience, and promote mental health and wellbeing. She is NSW chair of the Mental Health group, and community advocate on various advisory groups with the local health district.
Dr Olivia Stone, APAM, is the practice manager at the School of Physiotherapy Clinics Christchurch, New Zealand. She has worked internationally in the public, private and tertiary sectors as well as with amateur and professional sports teams. She prefers the holistic approach: healthy body, healthy mind.
This infographic is a Physiotherapy Research Foundation (PRF) initiative supported by FlexEze – partner of the PRF.