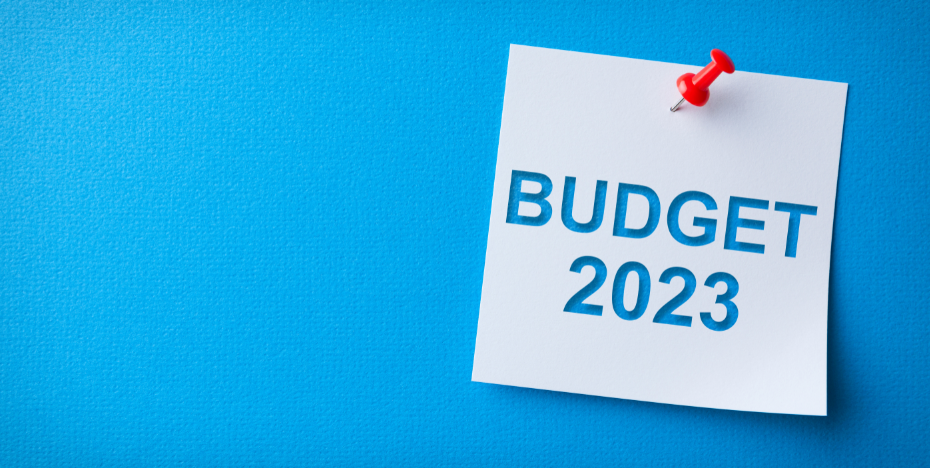 What the 2023-4 Federal Budget means for physiotherapists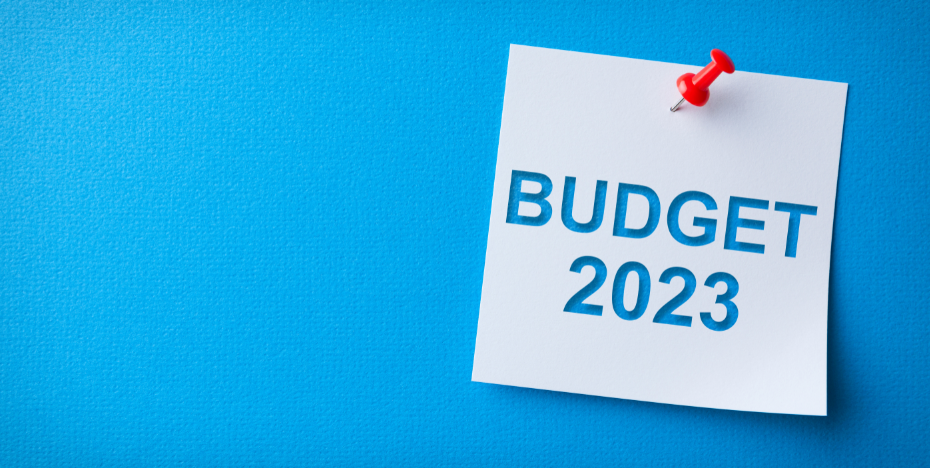 Every federal budget is looked at through the lens of 'what does this mean for me'.
The first full budget by the Labor Government is, for the physiotherapy profession, a glass that is more than half full.
To be blunt, this wasn't so much a 'health budget' as a GP budget – and it was expected, and necessary. The crisis in general practice was always going to be the focus of the Albanese Government. They have been talking about investing in bulk-billing and incentives for GPs since they were elected. It was then no surprise to see that their first major budget focused on substantial investments in Medicare. The APA joins the many health associations who have welcomed this budget, as we recognise that strong general practice is central to health reform, which then paves the way for the next tranche of reform.
There are measures that will have direct and indirect benefits for physiotherapists, and other allied health professionals. The investment in bulk-billing and other programs are expected to benefit all patients by improving affordability and accessibility.
The details about almost every budget initiative still remain unclear. This is the process – a funding figure is announced, and there is a lag time between implementation. As the cliché goes, the devil is in the detail. This provides the opportunity to work and talk with governments and other stakeholders, which is what the APA does.
It is important to note that the budget papers released by Treasury do not contain specific details about how measures will be implemented. We do not know details about the Workforce Incentive Program (WIP), other than there is a lot more money to be spent, and allied health will be beneficiaries. This means the opportunity is ongoing to get the right outcomes for physiotherapy on the table. The APA will be talking with the Minister and Government about these measures – as indeed all health groups will be following budget announcements.
For example, the APA was the first and only outside organisation to present to the Primary Health Network (PHN) co-operative of CEOs. The additional funding that will go to PHNs presents us with opportunities. During the Health budget briefing, Minister Mark Butler specifically noted the importance of physiotherapy in primary care. We were the only discipline he named when talking about multidisciplinary care.
The APA has high expectations, and we are impatient to see the reforms we have been calling for. Governments have 3-year plans and we expected Year One (2023-24) to address the crisis in general practice and changing the NDIS. There are two more budgets before the next federal election, and with general practice now satisfied, we anticipate further structural reforms in the coming years.
The APA is one of many health associations to have welcomed this budget – not because we got what we wanted, but because we have much to work with: funding to strengthen the role of allied health in multidisciplinary teams within PHNs; improving digital health, increased investment in First Nations' health; the role of physiotherapists in Urgent Care Clinics, the investment in workforce and funding to examine scope of practice.
The massive investments in the health system will benefit everyone. While we have high expectations and are impatient for the reforms, which we know will create better patient outcomes, this budget recognises the role of physiotherapists. Overall, it makes this budget well targeted and directed.
Major initiatives
Primary Health Network Commissioning of Multidisciplinary Teams
There's $79.4 million to strengthen the role PHNs play in commissioning multidisciplinary health care teams to improve the management of chronic conditions and reduce avoidable hospitalisations.
This is a key initiative for APA as the focus here is on access to affordable multidisciplinary health care, which will include physiotherapists. There is also specific funding to extend PHNs' role in general practice to include private allied health. These are measures the APA had in our Pre-Budget statement to government.
This funding announcement paves the way for our ask for Funded First Contact Physio (FFCP). The evidence is irrefutable about the patient benefits and cost efficiencies that FFCP would deliver, and we are emboldened to reinforce our push for a trial.
PHNs are the logical vehicle to support such trials but have been unable to in the past due to rigid funding mechanisms. Now we have a clearer path.
Our immediate next step is to continue to lobby to ensure physiotherapy is called out in the details of the PHN funding model, and we will provide members with specifics when they become available.
Scope of Practice Review
This is an initiative the APA will be closely engaging in.
There is $3 million to "undertake a review that examines current models of care against community needs and recommends appropriate expansion to scopes of practices and models of care for a range of health professionals" which will include physiotherapy.
This announcement is more significant than the investment indicates. The outcome of this review has the tangible ability to remove the current barriers to physiotherapists working to top of scope.
We'll be involved in the review to ensure it encompasses the ability for physiotherapists to refer to specialists and imaging directly and, indeed, the scope for prescribing in physiotherapy in certain circumstances also warrants exploration in the review.
The Government says there will be extensive consultation and we most definitely will be involved in this. Minister Mark Butler has said that disciplines working to their full scope of practice is the best way to deliver health care, and we will be holding him to his word.
Workforce Incentive Program changes
The investment of more than $400 million aims to improve the quality and accessibility of multidisciplinary primary care and improve financial sustainability of multidisciplinary general practice. The full details are yet to be announced, and we have previously expressed our concerns about the WIP. While it is not our preferred method of funding access to physiotherapy, there are opportunities within it for many of our members.
The program provides incentives to General Practice to engage the services of nurses and allied health professionals to extend the scope of care offered to the community. We are pleased that for the purposes of the program, what constitutes 'employment' is up to the parties to determine, which includes contract, employment and referrals. That the WIP supports a flexible workforce is a positive step that will suit many physiotherapists and their working arrangements between their own private practice and the services provided for general practice.
We intend to monitor the application of the program closely and the impact it makes in practice. The APA will continue to engage with the government, and we will provide members with specifics when they become available.
Streamlining GP chronic disease management (CDM) items
This is a restructure (from November 2024) of the GP Management Plan (GPMP) and Team Care Arrangement (TCA) and they will be consolidated into a new CDM planning item. Patients will be able to continue to access allied health services using their existing GPMPs and TCAs during the transition period.
At this stage, we do not see this as having a negative impact on our profession.
Aged Care
While the Budget did not deliver direct additional measures to improve access to physiotherapy for older Australians in the aged care system, there are positive announcements that may lead to greater regulation, transparency and enhanced program development.
The MBS and Primary Health Network announcements are positive but are not the long-term solution for funding high value physiotherapy care within the aged care system. However, the postponement of the new aged care Support at Home program until 2025 is an opportunity to refine the program and ensure access to physiotherapy based on clinical assessment and care planning.
We will work with the new Aged Care Taskforce, which must be empowered to ensure the delivery of the clear recommendations of the Royal Commission into Aged Care Quality and Safety to improve access to physiotherapy. We do welcome the investment in further development of the Star Ratings system.
Increased transparency on the level of physiotherapy provided at each facility will further empower consumer choice.
Investing in a modernised My Health Record
The APA has been pushing for reforms and investment into digital health, which is why we welcome the $6.1 million to support allied health professionals to develop connections to My Health Record. While it's a modest amount, the government will produce a marketing and education campaign to promote My Health Record use amongst allied health professionals, which we see as a good investment.
For physiotherapists, improving My Health Record is a good initiative. The outcome should be that all members of a patient's primary care team have access to their key health information to support clinical decision making at the point of care.
Better access to Allied health services for First Nations Australians
The announcement of an additional $363m to support measures to improve health and aged care outcomes for First Nations people, including $238.5m aimed at cancer screening and prevention, is welcomed.
It is pleasing to see a significant investment in First Nations health, with this budget delivering the biggest ever investment in cancer screening, prevention, control, and treatment for First Nations people of any budget. However, despite this significant funding announcement, more needs to be done to close the gap in health expenditure between First Nations and non-Indigenous Australians, and certainly more in promoting access to physiotherapy services.
APA president Scott Willis recently met with Minister Malarndirri McCarthy to discuss the role of physiotherapy in improving the health of First Nations people and meetings will be ongoing.
What's next?
Like all government advocacy, it's a strategic pathway that is often a long one. We've made real gains this year with a government that has an increased appetite for health reform. This Budget has reinforced that appetite, and we have strengthened opportunities to continue on our path to achieving further outcomes for 2024 and 2025 that benefit our members and the communities in which they practice.
Read more about our vision for reform in: