Mark Hancock—Catching the research bug
Clare Pickering chats with Dr Mark Hancock APAM about his 2009 PRF Tagged Grant, his passion for research and belief that patients deserve to have evidence-based care.
PRF Grant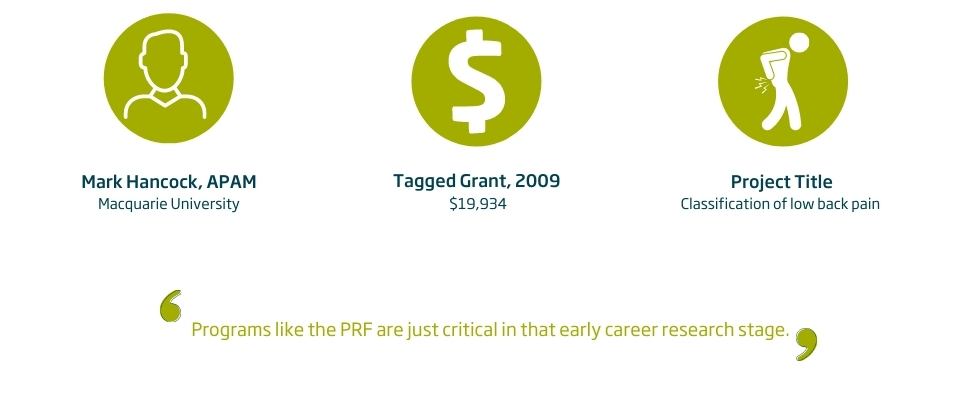 Bio
Mark Hancock is professor of physiotherapy, faculty of medicine, health and human sciences, Macquarie University. He has over 20 years of clinical experience as a musculoskeletal physiotherapist. His research focusses on the diagnosis and management of low back pain. He has published over 180 peer-reviewed papers and received over $10 million dollars in funding to support his research.
Check out the research paper Evaluation of a Treatment-Base Classification Algorithm for Low Back Pain: A Cross-Sectional Study here.
This podcast is a Physiotherapy Research Foundation (PRF) initiative supported by Pain Away – Platinum and Content Sponsor of the PRF.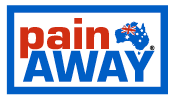 ---
Credits
Creators: Jenine Fleming and Clare Pickering
Producer: Clare Pickering
Audio producer: Ali Aitken
Theme music: Quirky Funk Retro Full by Avalon Audio (waret beats album)
APA marketing team: Nichola Stamatakos, Barbara Karametos and Craig Ford
APA graphic designer: Mick Hibbert
APA communications: Noel McMahon
We would like to acknowledge the traditional custodians of the many lands across Australia and pay our respects to elders past, present and emerging. We recognise their enduring connection to the lands and waterways of this country and thank them for protecting and maintaining this country for us and future generations.