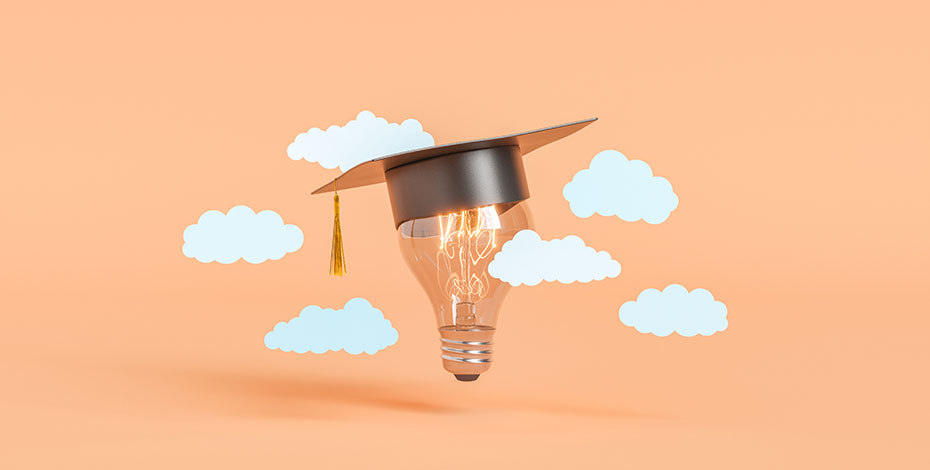 Meet your College Council for 2023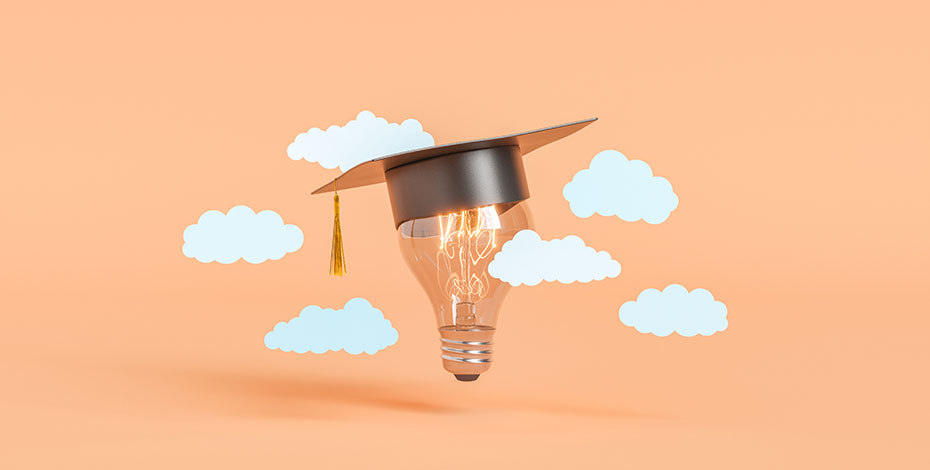 With a mix of continuing and new members and an ongoing commitment to excellence in physiotherapy, this year's College Council is ready to go.
The Australian College of Physiotherapists (ACP) is led by the College Council, a committee comprised of 11 members representing leaders in clinical practice, research, management and academia.
Inaugurated in 1971, the Australian College of Physiotherapists was established for the training of clinical specialists and advancing excellence in the practice of physiotherapy.
The College is now instrumental in developing the career pathway for the profession, with a responsibility for the review, development and realisation of an integrated career pathway open to all physiotherapists.
The APA welcomes and introduces the College Council committee members for 2023.
Incoming president of the College Council for the period 2023–2024 is Thomas McMillan FACP, a Specialist Musculoskeletal Physiotherapist (as awarded by the Australian College of Physiotherapists in 2014) with clinical, governance and management roles across the healthcare spectrum.
He is the director of the Physio Plus Group, which provides multidisciplinary allied health services in private practices, private hospitals, disability, aged care, industry and elite sport in two Australian states.
He is also a digital health adviser for the Australian Digital Health Agency, a member of the WorkCover Queensland Medical and Allied Health Panel and an adjunct lecturer at James Cook University's College of Healthcare Sciences.
He sits on the council of the National Rural Health Alliance and the clinical council of the Northern Queensland Primary Health Network.
The College Council for 2023 has two vice presidents—Genevieve McGlashan, who begins her first term as College Council vice president for the period 2023–2024; and Barby Singer, who will be continuing through her second term as vice president for the 2023 year.
Gen McGlashan FACP is a Specialist Women's, Men's and Pelvic Health Physiotherapist (as awarded by the Australian College of Physiotherapists in 2010) and has been on the College Council since 2020.
She has been a director of Fitwise Physiotherapy, a women's, men's and pelvic health multidisciplinary private practice in Melbourne, for the past 18 years.
She has had experience on multiple APA committees, including the Professional Practice Standards Committee, and has taught university and APA courses.
Gen is passionate about building a sustainable, desirable and achievable career pathway for the physiotherapy profession.
She is equally passionate about ensuring that great value is delivered for members of the ACP via advocacy, professional development opportunities and networking.
Gen is looking forward to continuing to build relationships across the APA national groups and with the wider stakeholder groups for the College while helping to deliver the APA Career Pathway to the profession.
Professor Barby Singer FACP is an APA Neurological Physiotherapist and Fellow of the ACP by Original Contribution.
After more than 30 years in clinical practice, she now works in education/academia.
She co-leads a Graduate Certificate in Neurological Rehabilitation at Edith Cowan University and has recently retired from the position of Allied Health Lead of the Training Centre in Subacute Care (WA Health).
She has held a number of roles within the APA and ACP, including member of the Neurology national group executive, chair of the National Advisory Council, chief censor of the ACP and examination coordinator at the ACP.
New members
The College welcomes four new members—Luke Heales, Curtley Nelson, Phillip Newman and Richard Newsham-West—to the College Council for 2023.
They are beginning their first term after being successfully nominated to the College Council as a result of the recent election process.
We look forward to their contributions.
Dr Luke Heales APAM MACP is a senior lecturer in musculoskeletal physiotherapy and a postgraduate research coordinator at Central Queensland University in Rockhampton.
Since graduating in 2011, Luke has worked clinically in private practice and rehabilitation before transitioning to academia.
Luke has been an APA member since 2016 and an APA Research Physiotherapist since 2021.
He is passionate about giving back to the profession and has contributed to the APA as a Queensland Branch Council committee member from 2018 to 2020 and as a member of the National Rural Advisory Committee from 2019.
Luke has organised local professional development courses and engaged with local hospital staff, helping him build collaborations within the community.
A proud Dunghutti descendent, Curtley Nelson APAM is a physiotherapist and academic at the University of Queensland.
Curtley also served in the Australian Defence Force and currently works with Australian Defence Force members and veterans as a musculoskeletal physiotherapist.
Curtley's research directly investigates contemporary curricula within Australian physiotherapy programs to prepare graduates for working with First Nations Australians.
Curtley is a council member of the Australian Physiotherapy Council, a member of the APA Aboriginal and Torres Strait Islander Health Committee and a member of the APA Musculoskeletal national group.
Dr Phillip Newman APAM MACP is a clinician, educator and researcher.
He has more than 30 years of clinical experience and has been an APA member for 26 years and an APA Sports and Exercise Physiotherapist for 22 years.
Phil is passionate about the authenticity and integrity of our profession.
Maintaining roots in clinical practice, exploring frontiers in research and helping develop the next generation of practitioners keep him engaged with the breadth of physiotherapy.
Phil has broad experience in leadership and governance roles through service on multiple corporate, academic, professional and community boards.
Phil relishes the opportunity to learn more and to share his insights through service on the College Council.
Richard Newsham-West APAM MACP is an Associate Professor of Physiotherapy at La Trobe University and an APA Musculoskeletal Physiotherapist.
He has over 30 years' clinical experience in both musculoskeletal and sports physiotherapy in Australia and New Zealand, working in private practice and consulting to national and international sports teams.
He has spent over 20 years holding academic positions in several physiotherapy programs, teaching and supervising undergraduate and postgraduate programs in Australia and New Zealand.
Throughout his career he has held several positions of leadership within the APA and more recently within the ACP.
Continuing members
College Councillors Wendy Bower, Alisa McLachlan, Prue Morgan and Wendy Nickson continue their roles on the College Council for 2023.
Associate Professor Wendy Bower FACP is a clinician and researcher within Melbourne Health and the Faculty of Medicine, Dentistry and Health Sciences at the University of Melbourne.
Her publications address bladder dysfunction and the breadth of medicine and physiotherapy.
Wendy is a Fellow of the ACP by Original Contribution and, in addition to her Bachelor of Applied Science (Physiotherapy) degree from the University of Sydney, holds a Postgraduate Diploma in Epidemiology and Biostatistics from the Chinese University of Hong Kong and a PhD from the University of Sydney.
Alisa McLachlan FACP is a Specialist Musculoskeletal Physiotherapist (as awarded by the Australian College of Physiotherapists in 2019) in private practice in Melbourne, with over 27 years of experience working in a variety of public and private settings.
Alisa has taught at an undergraduate and postgraduate level and has been involved in the implementation of clinical research trials in back pain and knee osteoarthritis.
Alisa has been a College Council committee member since 2022 and is currently the chair of the Fellowship Pathways Standing Committee.
Alisa is highly enthusiastic about creating a strong career pathway to provide motivation, reward and recognition for the profession as well as promoting the highest quality healthcare for the public.
Professor Prue Morgan FACP, Head of Physiotherapy at Monash University, is an internationally recognised physiotherapy leader, educator, clinician and academic with more than 30 years of experience in clinical practice and research.
A Specialist Neurological Physiotherapist (as awarded by the Australian College of Physiotherapists in 2008), she has over 70 publications, has written and delivered neurological physiotherapy curricula and undertakes research in life span neurological disability.
Prue has held multiple national leadership roles, including president of the Council of Physiotherapy Deans Australia and New Zealand and chair of the Lifespan Care Committee of the American Academy for Cerebral Palsy and Developmental Medicine.
Prue consults for World Physiotherapy about international competency standards and chairs accreditation panels on behalf of the Australian Physiotherapy Council, with a focus on curriculum evaluation, teaching quality and benchmarking.
Wendy Nickson APAM brings significant professional experience from a range of areas and settings in physiotherapy.
She has expertise in higher education program development, accreditation and professional standards.
Her clinical background is in sports physiotherapy.
Wendy was one of the consultants engaged to develop the APA Career Pathway and APA Competence Framework and was a director of Health Workforce Consulting.
Her broad professional knowledge has grown through periods as the APA Victorian Branch president, APA board member and Australian Physiotherapy Council director.
In the past two years, Wendy has served on the College Council and the Appeals, Complaints and Grievances Committee of the College.
We look forward to keeping you up to date with the developments of the College as the significant work led by our 2023 College Councillors continues throughout the year.
Contact acp@australian.physio if you have any queries or for more information about the College.
© Copyright 2018 by Australian Physiotherapy Association. All rights reserved.