We're committed to Closing the Gap
As a peak body, the APA has a responsibility to contribute to discussions on Australia's health and to lead the profession on social justice and equity issues. Accordingly, the APA is a committed member of the Close The Gap (CTG) Campaign Steering Committee, and we stand behind the peak Aboriginal organisations that lead the efforts of the committee.
The Redfern Statement
The Redfern Statement was released to commemorate Prime Minister Paul Keating's speech in 1992 about the disadvantage faced by Aboriginal and Torres Strait Island peoples and the responsibility of all Australians to address this disadvantage. It is an urgent call for government action and meaningful engagement to address issues in health, justice, violence, early childhood safety and wellbeing and disability for Aboriginal and Torres Strait Islander peoples. Read the statement here.
Close the Gap
The APA supports the Close the Gap campaign and calls on all Australians to recommit to a long-term vision for health equality. We are also calling on governments to commit to a long-term multi-party focus on health equality, to adequate resourcing for health and to genuine partnership with Aboriginal and Torres Strait Islander people and organisations.
Find out more about Close the Gap Day and how to get involved.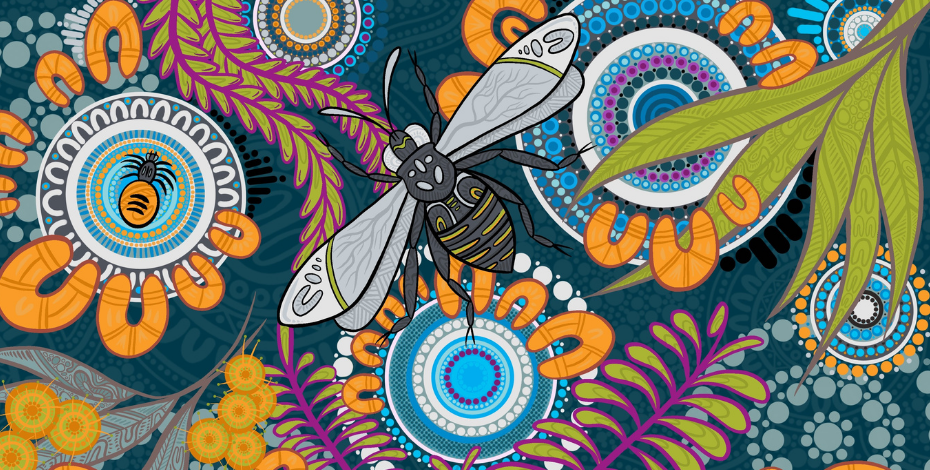 Our vision for reconciliation
As a profession, our vision for reconciliation in Australia is a society that values and recognises Aboriginal and Torres Strait Islander cultures, knowledge, connection to land, and ways of healing. We envision a society that is free of institutional racism and where justice and healing has occurred through acknowledgment and acceptance of the wrongs of the past and their intergenerational effects.
As a strong voice in the health community and as a profession of integrity, we acknowledge our responsibility to ensure all Australians participate equally and equitably in all areas of life. The opportunity remains for our profession to become culturally safe in our various roles as physiotherapy professionals, medical experts, researchers, educators, advocates, and collaborators. In turn, we aim to make our collective contribution towards reconciliation in Australia.
Reconciliation Action Plan - Innovate 2022-2024
Building on the foundations laid in the APA's previous Reconciliation Action Plan's (RAP), the third iteration, Innovate RAP 2022-24, has at its core the practical steps the profession can take to move towards reconciliation with Aboriginal and Torres Strait Islander communities.
The APA's Innovate RAP 2022-2024 provides us with the opportunity to create a culturally safe, sensitive and brave profession. The current focus of our efforts to 'Close the Gap' in life expectancy is on education of current and future physiotherapists who are culturally safe and sensitive, with the goal of ending any trace of institutional racism present in our profession.
Through the implementation of this RAP, it is our goal to provide physiotherapists with opportunities to help close the gap in their communities, educational institutions and hospital settings.
Aboriginal and Torres Strait Islander Health Committee (ATSIHC)
The Aboriginal and Torres Strait Islander Health Committee (ATSIHC) will play a significant role in guiding the implementation of the Innovate RAP, alongside the APA leadership team, which has stewardship of its key responsibilities. Our ATSIHC comprises Aboriginal and non-Aboriginal clinicians and researchers, and reports directly to the APA Board of Directors. The ATSIHC has ex-officio membership of APA National President and proud Palawa man Scott Willis, a champion of the RAP, broad support from APA CEO Anja Nikolic, also a champion of our RAP, and additional members with experience or a passion in Aboriginal and Torres Strait Islander health and wellbeing.
Cultural safety for Australia's first peoples
Education programs
This free online program provides a 'scaffold' to help health professionals deepen their understanding of Aboriginal cultural values, beliefs and practices. It consists of five self-directed learning modules:
Culture, self and diversity
Aboriginal history
Working with Aboriginal people
Providing clinical services
Improving cultural security.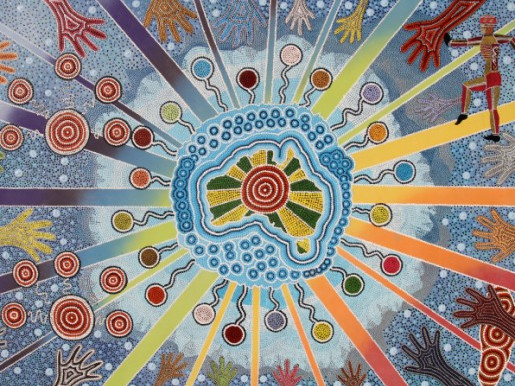 The Australian Physiotherapy Council developed an online Cultural Safety Training for Physiotherapists course in partnership with The University of Melbourne for internationally-trained physiotherapists becoming registered in Australia. This well-received course was developed under the guidance of a First Nations Advisory Committee, and has been adapted for the Australian profession. The APA are very proud to make this available through the APA's PD catalogue from November 2022.
Click here for more information and to enrol.
Our monthly InMotion magazine and Flagship e-newsletter regularly provide updates on our reconciliation journey and the members who are helping shape our plan, incorporate its tenets into educational and professional realms and those who are committed to improving the health and wellbeing outcomes of Indigenous communities.
National Reconciliation Week
National Reconciliation Week (NRW), which occurs between 27 May–3 June, offers us an opportunity to reflect on our individual and collective commitment to reconciliation.
The date of NRW each year commemorates two significant milestones in our reconciliation journey—the successful 1967 referendum and the High Court Mabo decision. Visit the Reconciliation Australia website for more information.
You can also visit the get involved webpage for ideas and to see what activities are planned in your local area to commemorate the NRW.
How you can get involved:
participate in the APA's free online cultural awareness training and encourage your staff and co-workers to also take part
find who the traditional owners are of the land on which you practice and invite local elders to speak with your staff
talk to your staff about the importance of culturally safe practice
celebrate and participate in Close the Gap Day (15 March) and National Reconciliation Week (27 May – 3 June) and create opportunities to build and maintain relationships with Aboriginal and Torres Strait Islander peoples
learn about events near you and how you can get involved, by visiting Reconciliation Australia's website.