The APA's strategic plan is designed to evolve rather than conclude, enabling us to build on the success of the 2015-2017 strategic plan, and create new opportunities for the future.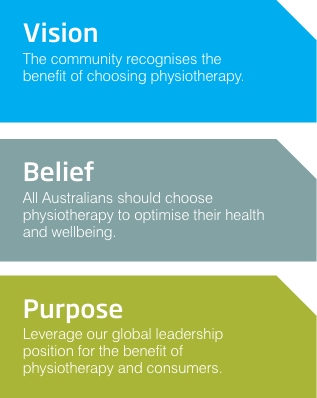 The concept of Choose Physio is the anchor for this plan, and clearly articulates our intent.
Our rolling strategic plan allows the APA to analyse the internal and external environment, capitalise on our strengths, and establish the organisation—and profession—for the challenges ahead.
The APA strategic plan belongs to members, staff and other stakeholders of physiotherapy, including consumers. To develop and deliver an innovative strategic plan that continues to position the APA firmly as a leader amongst health organisations is an exciting prospect.
We remain committed to our vision of ensuring that the community recognises the benefit of physiotherapy.
The strategy
The plan focusses on four strategic themes – our membership, the profession, the community and our organisational capability. Through these four key pillars, our strategy crystallises the mantra of Choose Physio.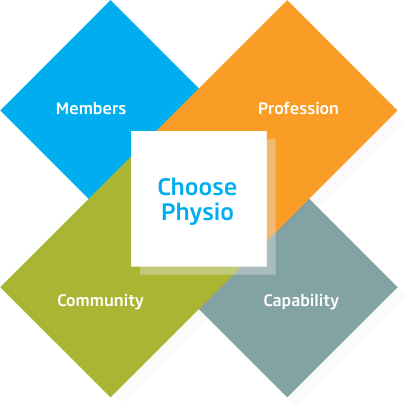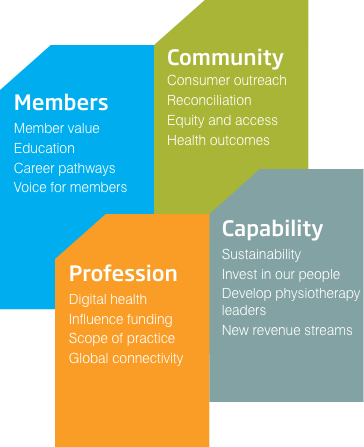 Download the 2015 - 2017 strategic plan | 2012 - 2014 strategic plan