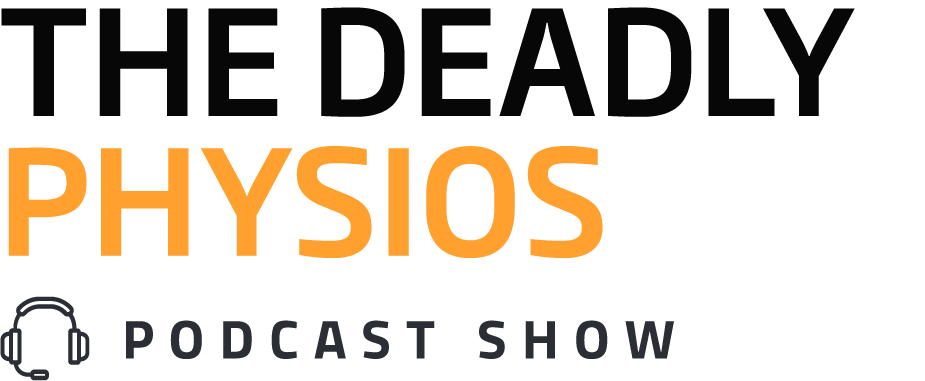 This is The Deadly Physios; an Australian Physiotherapy Association (APA) production. In this series, host Cameron Edwards, interviews Aboriginal and Torres Strait Islander physiotherapists from around Australia. And by Deadly, we mean something that is awesome or fantastic. So, join us for a yarn and enjoy some Deadly stories.
Cameron Edwards, APAM, is a proud Kamilaroi man who currently rotates through clinical areas at Blacktown Hospital and works on the weekend at Westmead Children's Hospital. He is on the APA Aboriginal and Torres Strait Islander Health Committee and seeks opportunities to advocate for, and give a voice to, Aboriginal and Torres Strait Islander people.
Warning:
Aboriginal and Torres Strait Islander listeners are warned that the following episodes may contain the names and voices of people who are deceased.
Episodes:
One: Scott Willis and the journey of truth-telling
Two: Michael Reynolds and the art of truth-listening
Three: Sarah Large and her goal to Close The Gap
Four: Curtley Nelson and closing the access gap 
Five: Jessie West and the ongoing process of healing 
Six: Aaron Percival and the truth about myth-busting
Seven: Carl Francia and opening the cultural eye
Eight: Marilyn Morgan and fabulous Deadly combination
Nine: Cameron Edwards and the bridge crossing to Reconciliation
Bonus episode: Rudi Louis Taylor-Bragge and the layers of Country
Bonus episode: Emma Bamblett connecting through storytelling, culture and Country
Credits
Creators: Marko Stechiwskyj and Clare Pickering
Producer: Clare Pickering
Editors: Clare Pickering and Ali Aitken
Post-production: Ali Aitken
Artwork: Emma Bamblett
Theme music: Rudi Louis Taylor
APA Aboriginal and Torres Strait Islander Policy Officer: Lowana Williams
APA marketing team:  Nichola Stamatakos and Barbara Karametos
APA graphic designer: Mick Hibbert
APA communications: Claire Macuz
Website design: Eddy Kim
Thank you to The Australian Institute of Aboriginal and Torres Strait Islander Studies for helping us locate our Country.
We would like to acknowledge the traditional custodians of the many lands across Australia and pay our respects to elders past, present and emerging. We recognise their enduring connection to the lands and waterways of this country and thank them for protecting and maintaining this country for us and future generations.