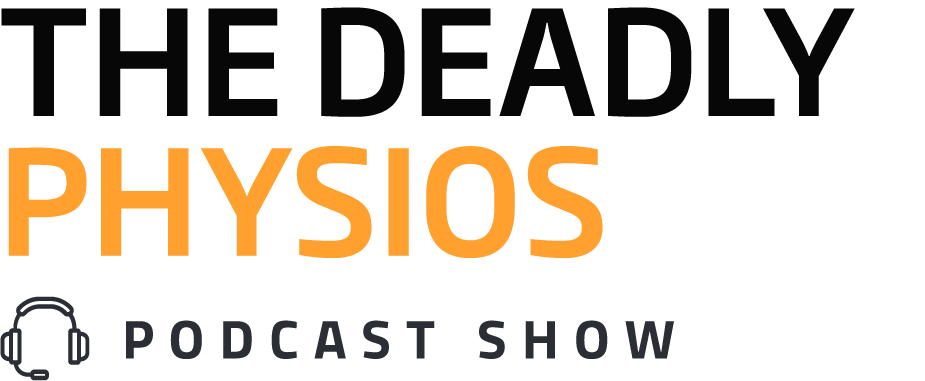 Join proud Kamilaroi man and APA member Cameron Edwards as he has a yarn with Deadly Aboriginal and Torres Strait Islander physiotherapists from around Australia. Experience the wisdom and guidance of these Deadly physios as they share their personal stories about truth-telling, connection to Country, culture and language, the power of yarning, Reconciliation and Closing the Gap.
Listen to a sneak peak of what's to come!
Featuring music from Iowendjeri Boonwurrung Kulin man Rudi Louis Taylor-Bragge and artwork by Emma Bamblett, a descendant from the Wemba Wemba, Gunditjmara, Ngadjonji and Taungurung people, discover the magic of the oldest living culture on the earth. 
 
Season 3 (2023)
To celebrate 2023 NAIDOC Week, recognising this year's theme 'For Our Elders', the APA is launching the third season of The Deadly Physios podcast and will be amplifying leading voices on how embodying allyship can address healthcare inequity. Cameron Edwards is back as podcast host with an impressive line-up of guests to provide listeners with valuable ways to become better allies and improve interactions with Aboriginal and Torres Strait Islander patients.
One: Nick Kenny and Matt Hoffman – How to be a genuine ally
Two: Dawn Bessarab and Ivan Lin – Allyship in Research
Three: Dr. Ngaree Blow – Understand your role as an Ally
Four: Jaki Adams – Allyship at scale
Five: Shawana Andrews and Rachel Toovey – Taking action as an ally
Season 2 (2022)
The second season brings you more stories about truth-telling, connection to Country, Reconciliation and Closing the Gap. Cameron Edwards yarns with another Deadly line-up of Aboriginal and Torres Strait Islander physiotherapists. Experience the wisdom and guidance of these Deadly physios as they open up about their connection to Country, their culture and language and much more.
One: Kathryn Potter – Valuing the differences
Two: Adam Doyle – Riding the wave of Reconciliation
Three: Ellie White – Working Irnnim (together) for a brighter future
Four: Matthew Hoffman – Physiotherapy on Country
Five: Mia Beattie – Great change is happening
Six: Travis Touma – Education is key
 
Season 1 (2021)
Hosted by Kamilaroi man Cameron Edwards, the inaugural series launched during National Reconciliation Week 2021 with an episode featuring Palawa man and APA National President Scott Willis. In line with the National Reconciliation Week theme, 'More than a Word. Reconciliation takes action', the APA hopes the podcast will inspire Australians, in particular physiotherapists, to take action and become proactive in their reconciliation journey.
One: Scott Willis – The journey of truth-telling
Two: Michael Reynolds – The art of truth-listening
Three: Sarah Large – Her goal to Close The Gap
Four: Curtley Nelson – Closing the access gap 
Five: Jessie West – The ongoing process of healing 
Six: Aaron Percival – The truth about myth-busting
Seven: Carl Francia – Opening the cultural eye
Eight: The fabulous Deadly combination
Nine: Cameron Edwards – The bridge crossing to Reconciliation
Bonus episode: Rudi Louis Taylor-Bragge – The layers of Country
Bonus episode: Emma Bamblett – Connecting through storytelling, culture and Country
Check out these Extra Deadly resources.
Thank you to The Australian Institute of Aboriginal and Torres Strait Islander Studies for helping us locate our Country.
We would like to acknowledge the traditional custodians of the many lands across Australia and pay our respects to elders past, present and emerging. We recognise their enduring connection to the lands and waterways of this country and thank them for protecting and maintaining this country for us and future generations.