Five facts about physiotherapy and male pelvic health
Men can develop problems with their bladder, bowel, sexual organs or pelvic floor muscles. In fact, these issues are fairly common. 1 in 8 men have a problem with their pelvic floor, bladder or bowel.
This month, Mr David Cowley, APAM, Mrs Amelia Moir, APAM, Mr Jason Crow, APAM, Mr Thomas Harris, APAM and Mrs Alexandra Diggles, APAM from the Women's, Men's and Pelvic Health group present five discussion points about pelvic health in boys and men.
he Physiotherapy Research Foundation (PRF) has highlighted key messages from the 5 facts article featured in the November edition of InMotion and produced this infographic. Click on the image below to access a printable A3 file.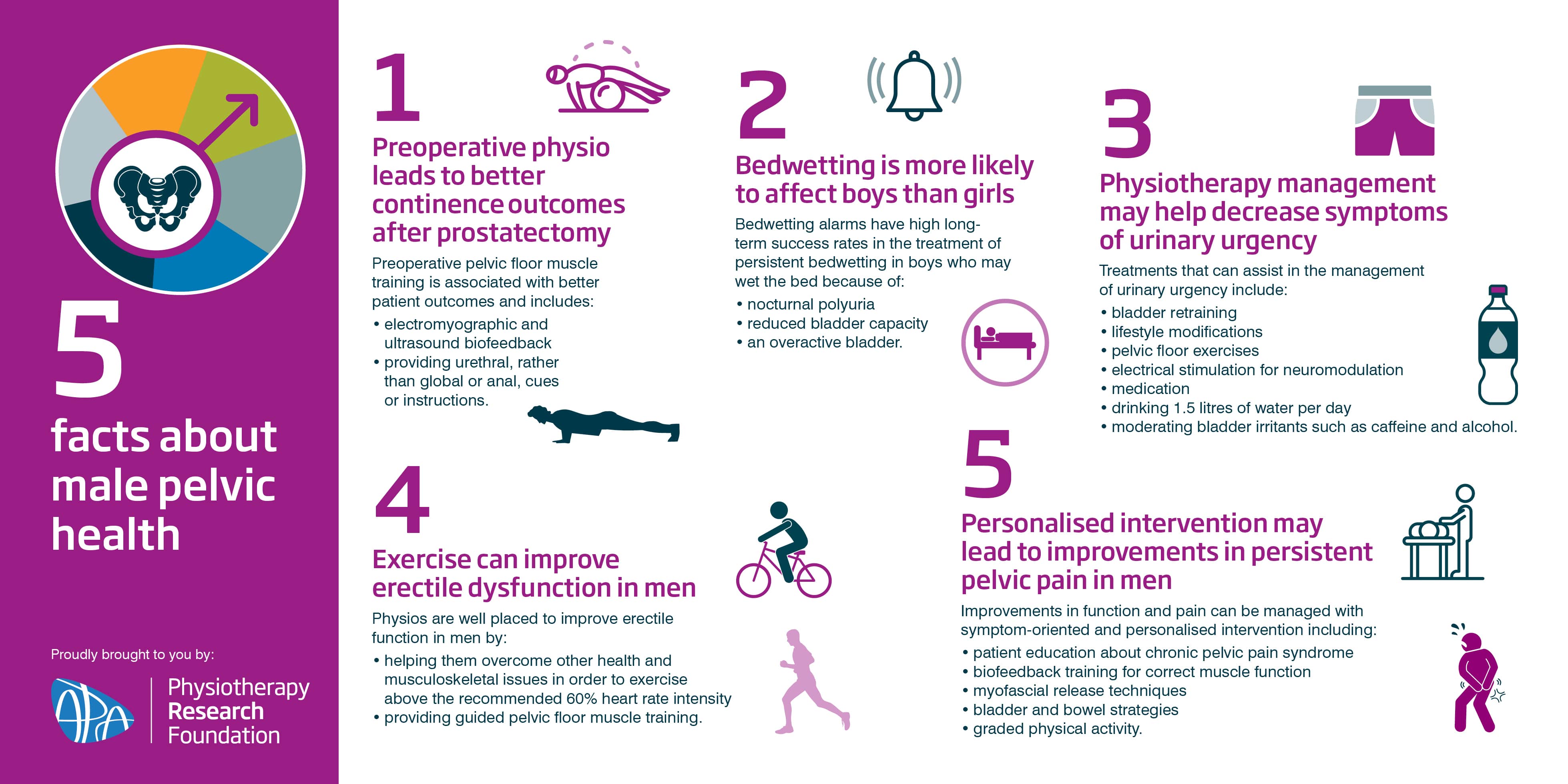 This infographic is a Physiotherapy Research Foundation (PRF) initiative supported by FlexEze – partner of the PRF.