Future of Physiotherapy in Australia: A 10-Year Vision Policy White Paper
The APA's white paper sets out a transformative reform path. We outline new opportunities that leverage the physiotherapy workforce to support healthier lives and drive system-level change to advance health, improve care and increase value.
Launched at FOCUS2022, the white paper has already received the support of Minister for Health and Aged Care, the Hon. Mark Butler MP via a video recording to open the conference. It outlines a clear vision on the reform of the health system and the vital role of physiotherapy.
From vision to action
Physiotherapy will be key to putting high-value care to action in Australia.
In forging a realistic path to healthcare reform in Australia, we have set solutions to connect and integrate care to deliver the four outcomes governments and patients want—high-value care, reduced costs, improved efficiency and giving patients enhanced ownership of their own healthcare.
We encourage all members to get behind our vision and participate in the policy discussion to ensure a strong voice for physiotherapy in reform.
The APA's solution for reform is presented in seven detailed actions.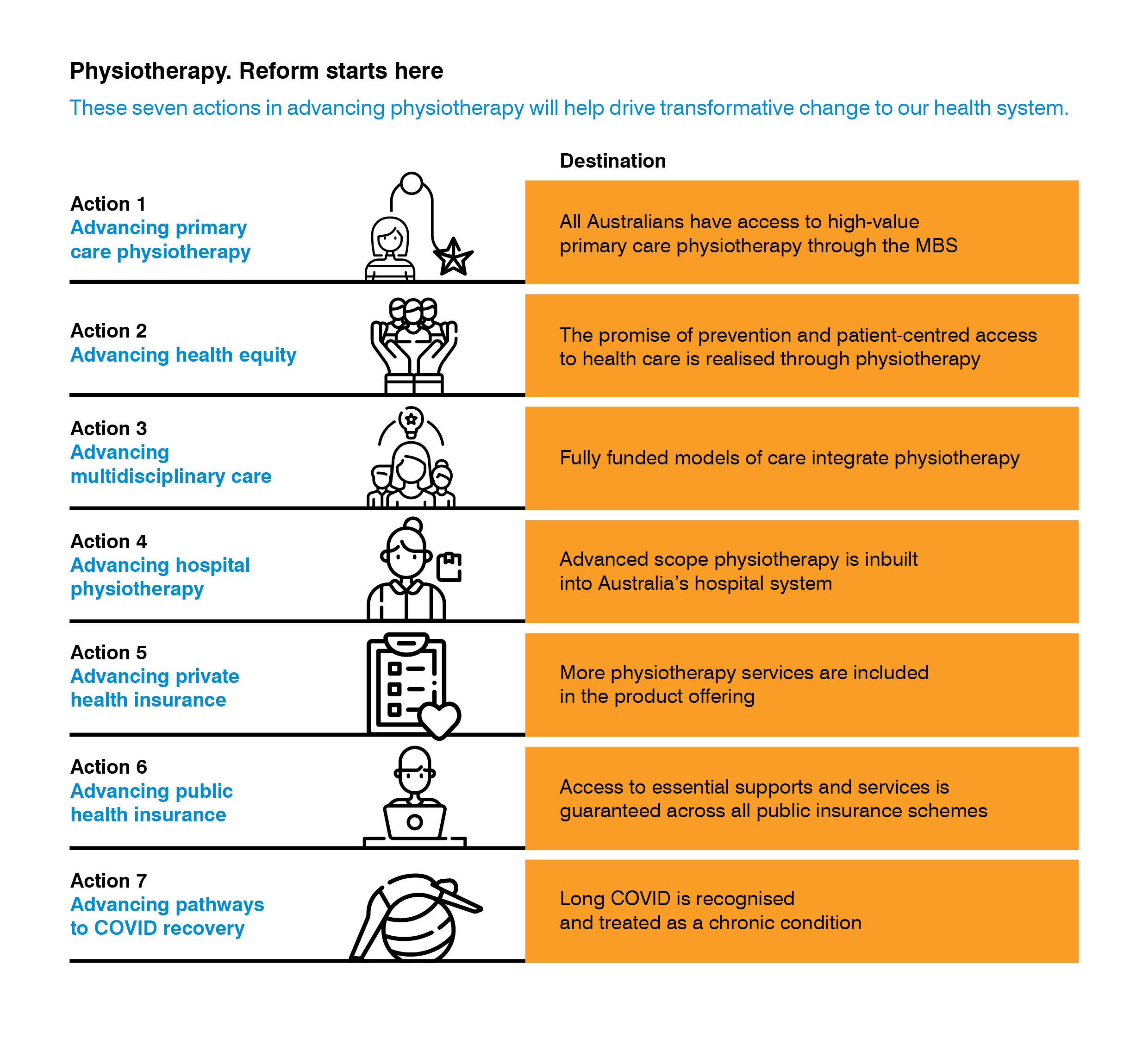 The paper, written for a funder audience, envisions a policy roadmap that, if implemented, would advance health, strengthen care and increase value. This comes at a critical moment in the reform process which provides a new policy window to ensure an expanded role for physiotherapy in the healthcare system.
We offer fresh solutions to healthcare reform and outline physiotherapy-led models to strengthen care and health outcomes, reduce disparities across priority populations, and bring efficiencies to the health system.
A framework for action