Julie Hides—Backs in space!
Clare Pickering chats with Julie Hides APAM, FACP about how her 1994 PRF Seeding Grant led her all the way into the Women in Space Doctors Hall of Fame.
PRF Grant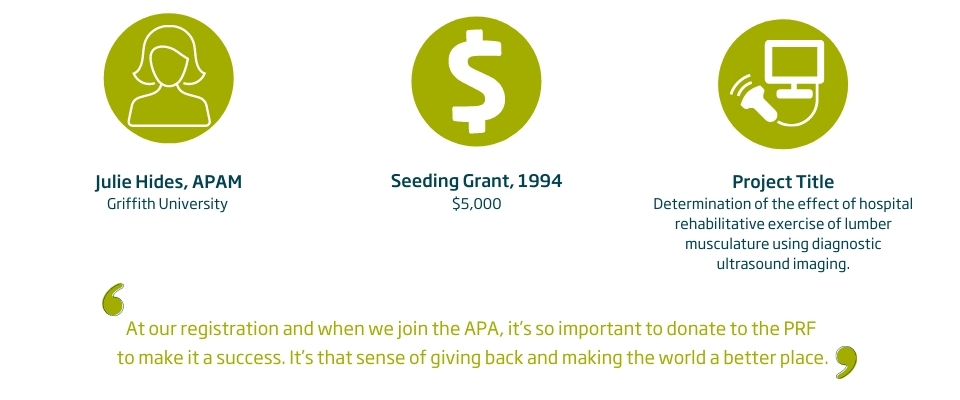 Bio
Julie Hides is a professor in physiotherapy at Griffith University. She is passionate about researching topics that have direct clinical application and can be readily translated into practice. Following graduation from the University of Queensland, Julie worked as a clinician at the Mater Hospital in Brisbane. After obtaining her PhD in physiotherapy from the University of Queensland, Julie worked as an academic at University of Queensland and then in leadership positions at Australian Catholic University and Griffith University. Research focus areas include exercise therapy for people with low back pain, musculoskeletal imaging, risk factors for sports injuries and reconditioning post exposure to prolonged bedrest and microgravity conditions.
Julie is the clinical director of the Mater Back Stability Research Clinic at the Mater Hospital in Brisbane. She has been a member of two European Space Agency (ESA) topical teams, and a researcher on three prolonged bed rest studies in collaboration with the European Space Agency. She was a member of the Academy of Science National Committee - Space Medicine and Life Sciences working group and is currently a member of the Australian Space Agency Space Medicine and Life Sciences Technical Advisory Group.
Check out the research study Implications for people with LBP.
---
This podcast is a Physiotherapy Research Foundation (PRF) initiative supported by Pain Away – Platinum and Content Sponsor of the PRF.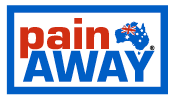 ---
Credits
Creators: Jenine Fleming and Clare Pickering
Producer: Clare Pickering
Audio producer: Ali Aitken
Theme music: Quirky Funk Retro Full by Avalon Audio (waret beats album)
APA marketing team: Nichola Stamatakos, Barbara Karametos and Craig Ford
APA graphic designer: Mick Hibbert
APA communications: Noel McMahon
We would like to acknowledge the traditional custodians of the many lands across Australia and pay our respects to elders past, present and emerging. We recognise their enduring connection to the lands and waterways of this country and thank them for protecting and maintaining this country for us and future generations.