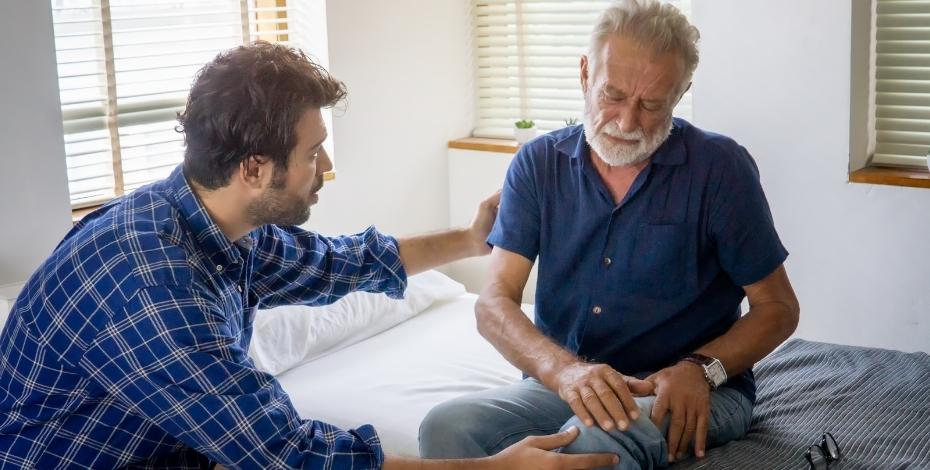 The Albanese Government is being urged to prioritise allied health care including high-quality physiotherapy available for residents of aged care living with chronic pain.
The Australian Physiotherapy Association (APA) and Painaustralia are seeking to work with the Minister for Aged Care, Anika Wells, to ensure aged care residents continue to receive pain management care such as physiotherapy when funding reforms are introduced on 1 October 2022.
Of the 80 per cent of aged care residents living with chronic pain, 63 per cent receive pain management care from healthcare professions, including physiotherapists, at least once per week.
It is unclear how this critical care will continue to be provided under the new Australian National Aged Care Classification (AN-ACC) funding model.
APA National President Scott Willis, representing 31,000 physiotherapists, said: "It is critical for aged care residents to receive pain management therapy as an effective alternative to medication use.
"The vast majority of older people living in residential aged care live with debilitating pain and rely on expert healthcare such as physiotherapy to maintain their quality of life.
"For example, many older Australians live with crippling arthritis that affects their ability to participate in everyday activities and enjoy life. Aged care residents living with dementia depend on their physiotherapists to identify and treat the causes of pain," Mr Willis said.
"It is critical to maintain access to high-quality care such as physiotherapy that improves sleep and function and reduces the number of falls in older people living with chronic pain."
Giulia Jones, Painaustralia CEO, said appropriate care such as high-quality physiotherapy is an essential aspect of multidisciplinary pain management as set out in the National Strategic Action Plan for Pain Management and recommended by the Royal Commission into Aged Care.
"Physiotherapy services are vital in aged care settings, where up to 80 per cent of residents in facilities are living with persistent pain," she said.
"There is already too much reliance on medicines to control persistent pain in aged care facilities when other forms of therapy are more effective and healthier for residents. If the already limited access to physiotherapy services is reduced even further, our aged care residents will be forced to rely on opioids and other heavy pain killers to control their pain. That is not an improvement in health care for aged care residents living with long-term pain." Mrs Jones said.
"We urge the new Australian Government to reconsider the funding reforms for aged care residents – they deserve better."
-ENDS-
Scott Willis is available for further comment.
For further information, please contact:
Senior Media and Communications Advisor
Tel: 03 9092 0838
Email: media@australian.physio
Related tags