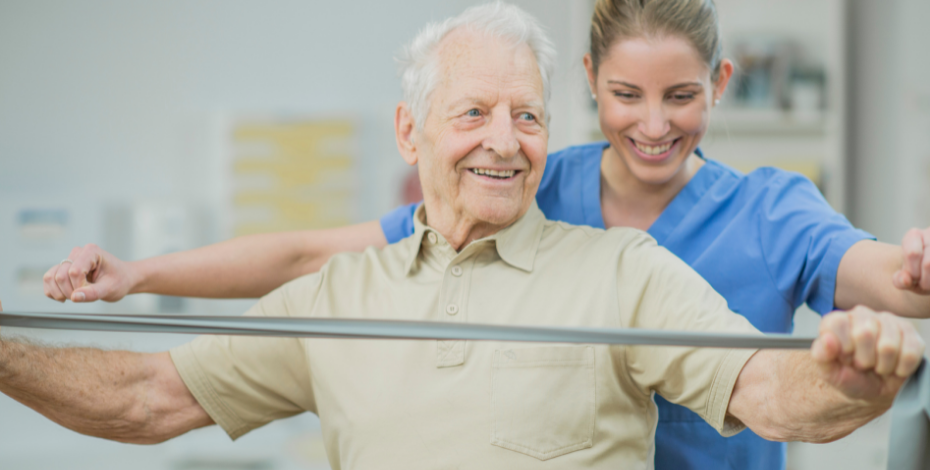 The Australian Physiotherapy Association (APA) has taken aim at the lack of specified allied health funding for aged care in the Federal Government's proposed new funding tool, the AN-ACC.
Launching their new campaign promoting how physiotherapists can help our ageing population, the APA campaign supports physiotherapists who are highly qualified and trained experts in helping residents in aged care, as well as older people still living at home, to maintain their physical and mental health, reduce falls, manage pain and increase their quality of life.
APA Gerontological Physiotherapist and APA Gerontology group National Chair Joanna Tan said it is up to the next government to commit to funding appropriate services for our ageing population.
"In an already critically under-resourced sector, we are seeing the contracts of healthcare professionals, such as physiotherapists in residential aged care, not being renewed due to future changes to aged care funding," Joanna Tan said.
"This ongoing uncertainty is also forcing physiotherapists with specialised aged care experience to make the heartbreaking choice of leaving the sector and the older people they care for.  
"We shouldn't wait for older people to get ill or injure themselves before receiving physiotherapy.
"Older people have the right to maintain and improve their health and wellness, and to receive care from a physiotherapist that can prevent injury from falls.
"Falls are the leading cause of preventable deaths in older people and physiotherapy-led exercise programs have been shown to reduce falls by 55 per cent in residential care. Residents of aged care facilities make up a significant number of presentations to emergency departments.
"Older people at home and in residential care need strength, balance and mobility programs to keep them on their feet and to stay independent. The next government must ensure there is specific funding to enable this.
"This new APA campaign highlights the broad range of skills and knowledge possessed by physiotherapists that can be applied to help older people. The soon-to-be-replaced ACFI funding tool has previously restricted how they can manage a patient's pain, through limited application of modalities, such as massage and TENS machine use.
"Whilst physiotherapists have been providing adapted treatments including exercise for better pain management, they have been asking for more freedom to offer their broad skill set; just as they do in the community or private practice setting. Physiotherapists working as part of a multidisciplinary team can help to provide more effective pain management interventions.
"If physiotherapy-led falls prevention programs were implemented nationally, they would significantly reduce the $3.9 billion annual costs of falls to the health economy," Joanna Tan said.
The campaign is running concurrent to the APA's Federal Election campaign, which kicked off in April, and hopes to encourage an allied health push in all discussions for the incoming government.
The APA's election statement and campaign assets can be found here.
-ENDS-
Joanna Tan is available for comment.
References:
Economic Value of Physiotherapy report (Nous group, 2021)
Related tags