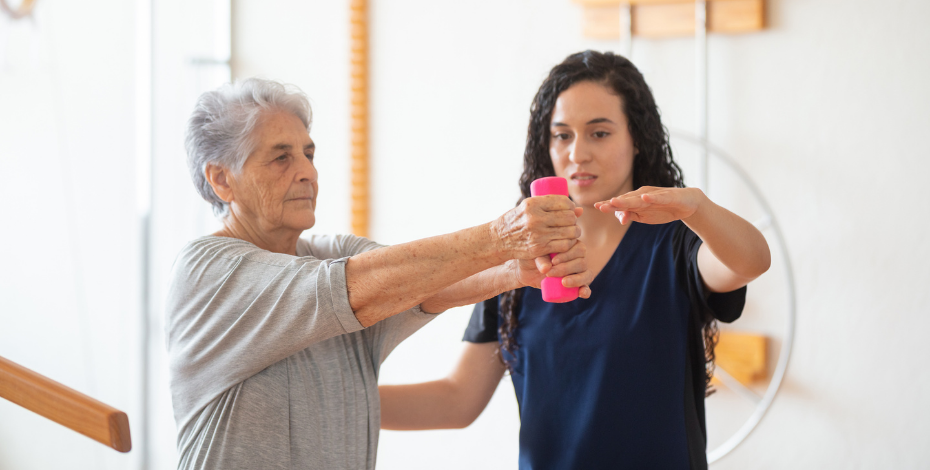 The Australian Physiotherapy Association (APA) welcomes the release of a position statement by the National Aged Care Alliance (the Alliance), 'Meeting the allied health needs of older people in residential aged care' calling for the Commonwealth to set a clear plan for allocated funding to allied health services for those in residential aged care.
As a member of the Alliance, the APA supports the united call from the aged care sector for the critical shortfall in allied health in residential aged care to be urgently addressed.
The Alliance statement recognises that current aged care reform announcements do not address the Royal Commission into Aged Care Quality and Safety's recommendations to increase allied health services in residential aged care, and follows a Federal Budget that again ignores clinical allied health services that maintain and improve quality of life.
"The aged care sector has spoken as a united voice. A real commitment to providing critical allied healthcare, such as physiotherapy, to aged care residents is critical and should occur as a matter of urgency," APA National President Scott Willis said.
"The sector is echoing what we have long told the Federal Government - and it's time the Government listened.
"Aged care residents deserve to choose and receive care from highly qualified professionals that maintains and improves their physical and cognitive function, manages pain, prevents falls and helps them to lead full lives," Mr Willis said.
Mr Willis said the Federal Government had not fully accepted or delivered on the recommendations of the Royal Commission into Aged Care Quality and Safety, which was unequivocal in its findings that critical services, such as physiotherapy, needed to be increased.
"The importance of improving access to critical services was highlighted by the Royal Commission, so that preventative programs can help reduce preventable death among older people that cost the health system $3.9billion annually. Research shows that physiotherapy-led exercise programs can help reduce falls by 55 per cent," Mr Willis said.
"The Government's new funding approach, the Australian National Aged Care Classification, falls very short of what is required to ensure that aged care residents get more than basic care.
"Physiotherapists are highly qualified healthcare professionals who deliver effective interventions to manage the complex care needs of older people. We have repeatedly told the Government that its reforms may reduce the physiotherapy workforce in an already critically under-resourced sector – they must take urgent action," Mr Willis said.
The Alliance also called on the Government to:
take action to retain and support a strong and sustainable allied health workforce including appropriate remuneration, career pathways and supervision/training opportunities;
engage with and directly involve the allied health sector in the development of a best practice needs assessment and care planning tool; and
ensure monitoring and public accountability by Government for the inclusion of allied health professionals in the assessment and service delivery to residents by each individual profession.
The Alliance's statement follows the Australian Aged Care Collaboration's election statement call last week for a commitment to a multidisciplinary workforce by putting in place an allied health needs assessment and funding model by July 2024.
-ENDS-
Scott Willis is available for comment.
Related tags