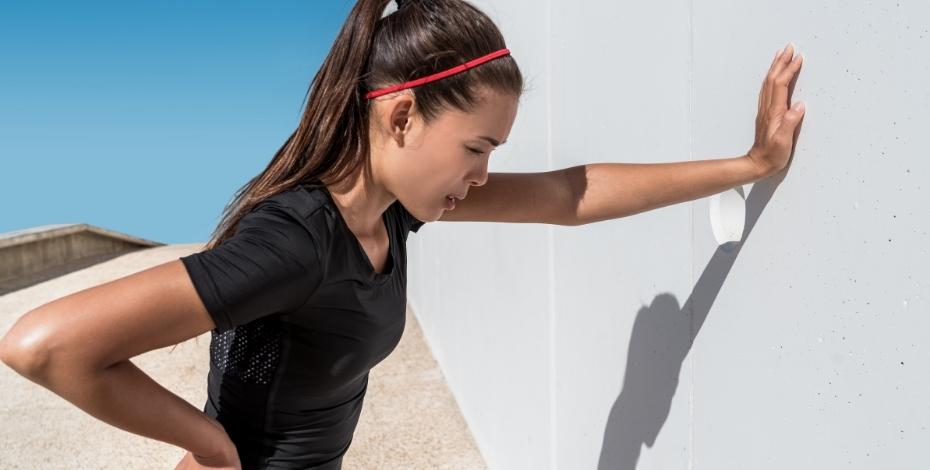 As the third wave of Omicron impacts across the nation, the Australian Physiotherapy Association (APA) is calling on government to recognise long COVID as a chronic medical condition and enable appropriate care for the growing number of affected Australians.
In a Position Statement released today, the APA recommends publicly funded treatment and investment in multidisciplinary teams, including physiotherapists, to manage Long COVID and prepare for future health emergencies.
"We must learn from the past and act immediately to recognise and manage long COVID as a condition that causes fatigue, loss of physical functions, and cognitive difficulties," APA President Scott Willis said.
Mr Willis contracted COVID early in the pandemic and advocates from a position of lived experience. 
"I am still living with the effects of the infection and know first-hand the ongoing and debilitating impact of this condition.
"We need government to acknowledge long COVID and respond with appropriate and accessible rehabilitation pathways, I am particularly concerned about access to multidisciplinary long COVID care in rural and regional Australia," he said.
It is estimated that up to 30 per cent of people will experience COVID-19 symptoms for 12 weeks or longer after infection. While data is still emerging, one estimate puts the number of Australians living with long COVID at 400,000.
"We know that Physiotherapy rehabilitation programs can ease fatigue and improve the mood and health of people living with long COVID, which leads to increased productivity.
"The health system must be flexible and rapidly respond with public funding to properly support the growing numbers of affected Australians, as is being done around the world," Mr Willis said.
In October The World Health Organization (WHO) urged countries to prioritise rehabilitation for the long-term consequences of COVID-19 and to gather systematic information on long COVID.
The exact number of Australians with long COVID isn't known which is why the APA is also recommending a national register and database.
"Planning for long COVID recovery and rehabilitation is a national health priority. Encouraging new models of collaboration and publically funded access to treatment will be key to patients being able to access the multidisciplinary health care they need.
"A recovery and rehabilitation pathway is long overdue and we call on the Federal Government to act to ensure the health system is funded and structured to adapt to the longer-term effects of the pandemic.
"The evidence is clear and I can attest to it from personal experience, those with long COVID will require ongoing access to integrated health care, which must include physiotherapists," Mr Willis said.
APA Recommendations
The APA recommends that federal, state and territory governments, as funders of the health system:
Recognise long COVID as a distinct medical condition that requires the appropriate publicly funded access to treatment
Recognise that the role of physiotherapists during the coronavirus pandemic has been vital and that physiotherapists are delivering vital health services in rehabilitation during the acute phase of COVID-19
Establish a national long COVID tracking system and data collection to better understand the prevalence of this condition
Adequately support patients living with long COVID through appropriate measures to reduce out-of-pocket costs associated with treating COVID-related conditions
Provide patients with funded long COVID access to physiotherapists as part of a multidisciplinary care team
Develop Standards with a focus on the interdisciplinary rehabilitation of patients with long COVID
Expand Long COVID treatment and rehabilitation services and specialised clinics, and support regional and remote outreach clinics to help those unable to access existing services
Engage with the highly-trained physiotherapy profession in the critical strategic planning and delivery of long COVID health services
Explore new models of integrated care for those affected by COVID at the state level, including with the Primary Health Networks (PHNs) and Local Hospital Networks (LHNs)
Fund integrated care clinics to include qualified physiotherapists who play a vital role in treating patients with conditions affecting the heart and lungs and specialise in chronic respiratory and other long-term conditions
Urgently plan and invest in multi-system integrated team health care that includes specialist therapies to successfully transition patients from acute to post-acute care, and support them through their rehabilitation.
-ENDS-
Scott Willis is available for comment.
For further information, please contact:
Senior Media and Communications Advisor
Tel: 03 9092 0838
Email: media@australian.physio
Related tags