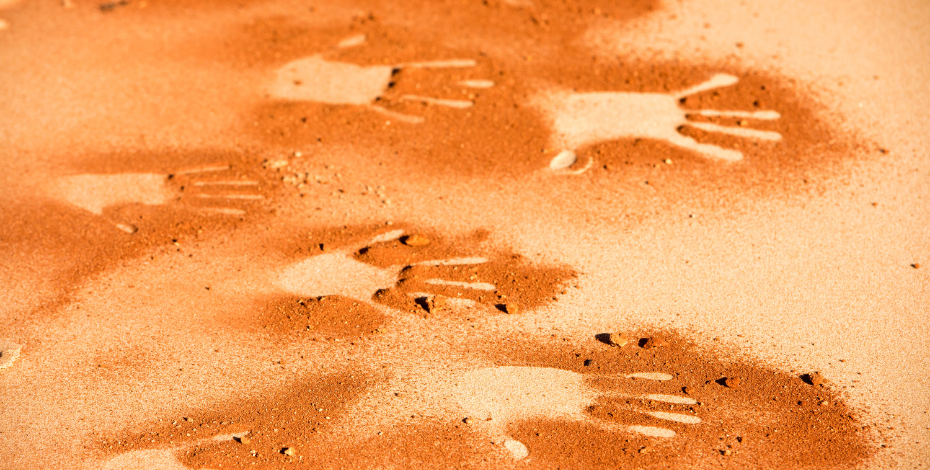 The Australian Physiotherapy Association (APA) has set out this National Reconciliation Week (NRW) to be brave and make change with their National President, a proud Palawa man, at the helm in the journey towards Closing the Gap and reconciliation.
The theme of 2022's NRW, 'Be brave. Make change' aligns well with the projects, conversations and goals sitting within the physiotherapy sphere for the APA, as they continue on their reconciliation journey. The APA's first Indigenous National President, Palawa man Scott Willis, says that reconciliation is for everyone.
"Being brave to make change for all Australians is something that each and every person can begin implementing in their life right now, whether it be in their personal life, work life or social circles – we can be the change we want to see," Mr Willis said.
"The challenge for all, including those in the physiotherapy or wider allied health profession, is to include that bravery and change in their practices day in, day out, to ensure we are learning about our shared histories, cultures, and achievements, and exploring how each of us can contribute to achieving reconciliation in Australia.
"It is the 55th anniversary of the 1967 referendum today which saw over 90 per cent of Australians vote to recognise Aboriginal and Torres Strait Islander people in the Census, and to remove clauses in the Australian Constitution that discriminated against our peoples. This is one of many steps towards reconciliation that our country has made, however this week is an ideal time to further advance your own journey and understanding of working towards a just, equitable and reconciled Australia," Mr Willis said.
Launched last month, the APA's Reconciliation Action Plan (RAP) details the steps that the APA will be taking to continue on their reconciliation journey, including continuing to be an active member of the Closing the Gap Steering Committee, dedicating focus and resources to the education of current and future physiotherapists to be culturally safe and sensitive, and providing the profession with more opportunities than ever to help close the gap in their communities, educational institutions and hospital settings.
The RAP provides the APA with the means and opportunity to build upon their previous iterations, and provides practical steps the physiotherapy profession can take to move towards reconciliation with Aboriginal and Torres Strait Islander communities.
"As a profession, our vision for reconciliation in Australia is a society that values and recognises Aboriginal and Torres Strait Islander cultures, knowledge, connection to land, and ways of healing. Reconciliation is not about blame; but if embraced, will lead to equity and equality for all," Mr Willis said.
"The NRW theme of 'Be brave. Make change' reminds us that this is an ongoing journey, and that reconciliation must filter into every aspect of our lives. I am incredibly proud to represent an organisation that is a health leader who is committed to making change, and who has embraced and value the Aboriginal and Torres Strait Islander cultures that reconciliation brings," Mr Willis said.
The APA's RAP can be found here.
-ENDS-
Scott Willis is available for comment.
For further information, please contact:
Senior Media and Communications Advisor
Tel: 03 9092 0838
Email: media@australian.physio
Related tags