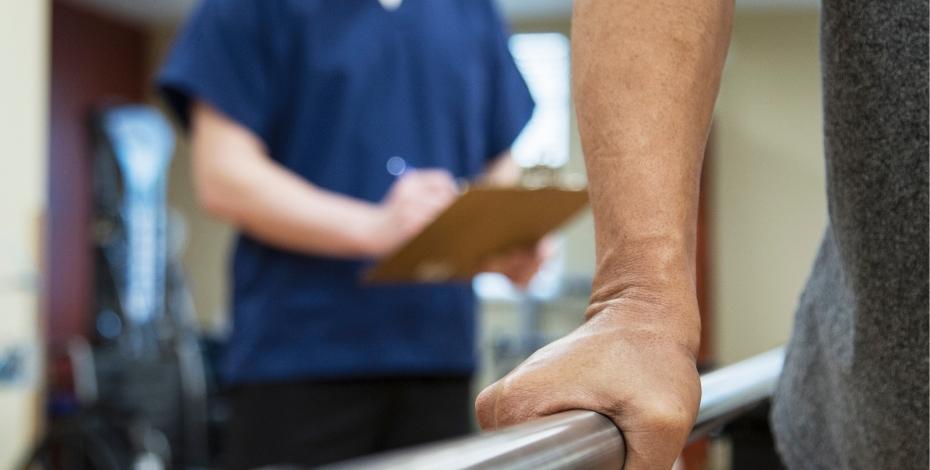 The APA is disappointed that the Budget does not provide investment in public funded physiotherapy which will advance health, improve patient care, and increase value.
"The APA's pre-Budget submission provided the Morrison Government with evidence-based initiatives that would improve patient outcomes, reduce costs and enhance health care. We are disappointed the Government chose to ignore our submission," APA National President Scott Willis said.
"The Budget has failed to set the fair foundations we needed for health equity and access.
"This was also an opportunity to advance Primary Care by investing in physiotherapy. It was an opportunity to lay the groundwork for the systemic reform needed to reorientate the health system towards primary care encompassing physiotherapy.
"Instead, the Morrison Government has abandoned health for their own political survival — at this critical time in health care reform we see implementation measures against the Primary Care 10 Year Plan that sets aside just $3.9 million to improve access to allied health services.
"This Budget again overlooks the value and impact that allied health professionals have on communities. Significant investment was needed to strengthen care and reduce disparities and this Budget in no way achieves reform which requires sustained investment towards integrated team-based care.
"The APA provided our most detailed and expansive ever pre-Budget submission, offering solutions and options that we know offer substantial improvements to patient care and improved referral pathways. None of these were adopted.
"We called on the Government to initiate fundamental reform to provide a way forward to overcome the barriers to integrated multidisciplinary team-based care.
"It is frustrating that our evidence-based proposals have been ignored.
"There are many welcome measures in the Budget, however, the Primary Care and Rural Health measures ignore the vital role of physiotherapy in health care. Millions of Australians rely on physiotherapists for diagnosis, treatment and services.
"For the almost 40,000 physiotherapists in Australia and the millions of people they diagnose and treat, this Budget offers no substantial reforms, investments or measures," Mr Willis said.
In aged care, there is no intention to increase allied health services in residential aged care. Additional support for home care packages that may increase access to physiotherapy for some older Australians will depend on the level of package. There is currently no clarity about future assessment tool and other mechanisms in development.
"The APA was assured by the Health Minister's office that they will be delivering reforms in aged care that increase the scope, funding and engagement of physiotherapists in residential care and care at home.
"The Government hasn't properly delivered on the Royal Commission into Aged Care Quality and Standards, and while we welcome some initiatives, we are disappointed with the lack of aged care measures announced in the Budget.
The APA welcomes additional funding for a new women's health package, and increased funding for mental health and suicide prevention. However, we remain concerned that the commitment to 'fully fund the NDIS' will not provide participants with the supports they need as we see services being defunded and plans being reduced at a worrying level.  
Mr Willis said that health reform starts with bringing fairness back and lifting the barriers to access. We hoped the Government would have used the Budget to deliver structural transformations by supporting integrated care.
"While it is clear this is a pre-election budget packed with spending in an attempt to resuscitate its electoral chances, the 2022-23 Budget has failed to revive the health system or set some solid foundations for the future.
The APA had urged the Federal Government to use this Budget to support innovative models of care, including reform of primary care that allows patient access to physiotherapy as first contact practitioners.
Mr Willis said the Government has chosen not to invest in this advanced model that benefits patients with musculoskeletal problems.  
"Reform isn't just about pumping money into the health system — it's about redesigning it so that people can have unencumbered access to the care they need.
"Patients are not funded to access physiotherapy services beyond current and very limited MBS chronic disease items. Physiotherapy provides a path to better health and wellbeing but for too many Australians access is denied or inadequately funded."
For more information, read the APA submission.
-ENDS-
Scott Willis is available for comment.
Related tags