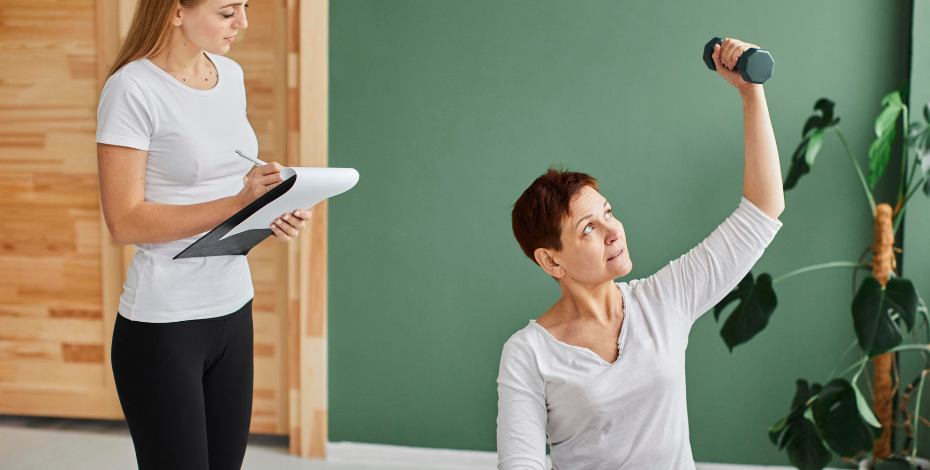 Over 6 million cases of COVID-19 have been reported in Australia, with more than 7,600 tragic deaths and many of those affected still living with the long-term effects of their infection. The establishment of long-COVID clinics is a critical step to support the recovery of those living with the condition.
The Australian Physiotherapy Association (APA) is calling for a national, integrated system to address long-COVID to ensure that everyone experiencing ongoing COVID-related health problems has access to high-quality multidisciplinary care to support their recovery.
"We have called on the Government to act urgently on long COVID," APA National President Scott Willis said.
"I have met with every State and Territory Minister or their representatives to raise awareness of the urgency of addressing long-COVID sooner rather than later.
"The APA has outlined clear recommendations to advance pathways to COVID recovery through multidisciplinary teams that include physiotherapy in our election statement, Physiotherapy: A Path to Better Care.
"I believe strongly in the right of all Australians to access the care that they need when they need it. Physiotherapists are essential in providing necessary care for effective long-COVID recovery. Safe and gradual exercise and re-conditioning, cardiovascular strength and endurance training, muscle strengthening, mobility programs and return to work planning can be managed in collaboration with the patient by experienced physiotherapists.
"It is pleasing that some jurisdictions have listened to the APA and have begun to establish these team care based long-COVID clinics that include physiotherapists, GPs, physiologists, occupational therapists, neurologists, respiratory physicians, cardiologists and other specialists.
"Having contracted COVID in the early days of the pandemic, I am still living with the ongoing effects of the infection and know first-hand the ongoing and debilitating impact of the disease.
"Australia governments must take long-COVID seriously and invest in dedicated clinics that have team-based, collaborative, patient-centred care at their core," Mr Willis said.
-ENDS-
Scott Willis is available for comment.
For further information, please contact:
Senior Media and Communications Advisor
Tel: 03 9092 0838
Email: media@australian.physio
Related tags