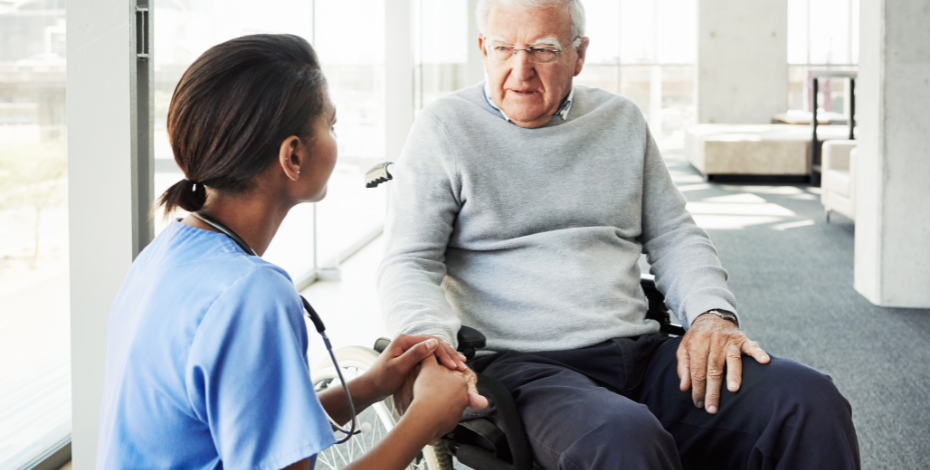 The Federal Government's Aged Care Amendment Bill is a welcome first step in over-due sector reform, but more is required to meet the complex healthcare needs of older people.
A clear action plan on allied health provision in aged care must be developed to meet the needs of residents and the recommendations of the Royal Commission into Aged Care Quality and Safety.
This plan should form part of larger legislative efforts to ensure access to the required multidisciplinary aged care workforce into the future.
Effective multidisciplinary teams, inclusive of allied health professionals, care staff, nurses and, where possible, GPs, are critical for comprehensive aged-care assessments and tailored service delivery.
Comprehensive assessment, planning and care delivered by a multidisciplinary team is vital to aged care residents and proven to maintain mobility, balance and quality of life.
The introduction of 24/7 registered nurses goes some way to addressing current system deficits. However, uncertainty about the ongoing provision of allied health under the new funding model, the Australian National Aged Care Classification (AN-ACC), could result in fewer physiotherapists in the aged care workforce.
At the height of an aged care workforce crisis with understaffing commonplace across the sector, a diminishing allied health workforce will put further pressure on the overburdened care and nursing workforce and serve to undermine the goals of this Bill.
The APA is committed to improving retaining and growing the physiotherapy aged care workforce and delivering safe and high-quality care to older Australians. We look forward to working with the Commonwealth on future reform to ensure access to high-quality, needs-based healthcare for all older Australians.
Click here to view the APA's submission to the Senate Standing Committee on Community Affairs inquiry on the Aged Care Amendment (Implementing Care Reform) Bill 2022 [Provisions].
Related tags