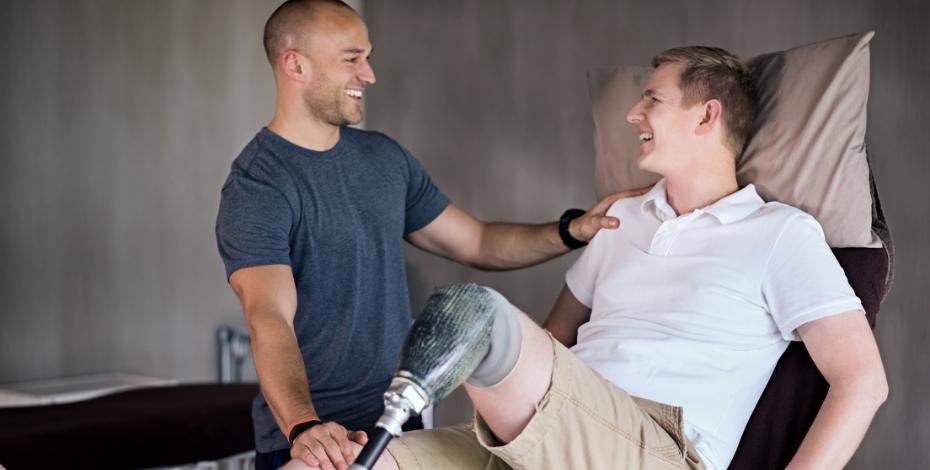 The Australian Physiotherapy Association (APA) represents a key workforce of National Disability Insurance Scheme (NDIS) service providers and welcomes the priority the new government is placing on representation and reform of the scheme, to restore it to its founding promise: choice and control for participants.
The NDIS has made headlines on multiple fronts this month including the appointment of Kurt Fearnley AO PLY to Board Chair and NDIS Minister The Hon Bill Shorten MP raising concerns about staffing and training, as well as 'price doubling' by providers.
APA National President Scott Willis says participants in the NDIS deserve high-quality, high-value care.
"There are systemic problems with the NDIS, the Minister knows this, and we support his commitment to overhauling and improving this important scheme.
"The failure of resourcing under the previous government resulted in individual plans being drawn up without clinical expertise and an understanding of how physiotherapy helps participants achieve their goals. This undermines the values of choice and control for participants as do the thin markets in rural and remote areas," Mr Willis said.
Physiotherapists are the fourth largest group of registered primary health care professionals in the country. They are movement and participation experts in disability who employ a capacity building approach and focus on functional outcomes when working with scheme participants, their families and networks.
"Physiotherapists are committed to providing evidence-based, person-centred, safe and high-quality care to people with disability and contributing to an effective and equitable NDIS.
"Physiotherapists promote social inclusion through optimising a person's function and encouraging participation and inclusion in the economic and social life of the community," Mr Willis said.
The recently released NDIS 2.0 report and last year's NDIS participant outcomes summary report to 30 June 2021 show the NDIS overwhelmingly works for its participants when it comes to the supports they receive, achieving their goals, and increasing social and economic participation, separate to administration and planning.
Further to its success, NDIS funding has a positive impact on employment, both directly and indirectly, and has a multiplier effect of 2.25 according to the Per Capita report, False Economy: the economic benefits of the National Disability Insurance Scheme and the consequences of government cost-cutting.
The Per Capita report also estimates the economic contribution of the NDIS in 2020–2021 at $52 billion.
"We are proud of the NDIS, and proud of the contribution physiotherapy makes to participant outcomes. We look forward to participating in the upcoming therapy supports review and working with the Government and Minister Shorten as they seek to ensure the scheme's long-term sustainability," Mr Willis said.
The APA has written to Minister Shorten and presented him with evidence and proposed solutions.
"After years of cost cutting and poor administration, we are seeing reform and investment in rebuilding the NDIS to meet the needs of participants.
"Crucial to this is ensuring there is a sustainable, high-value, highly skilled workforce capable of delivering the care and services needed.
"The APA looks forward to talking with Minister Shorten about the services and supports physiotherapists deliver in the NDIS, and any matters related to fees," Mr Willis said.
-ENDS-
Scott Willis is available for comment.
Related tags