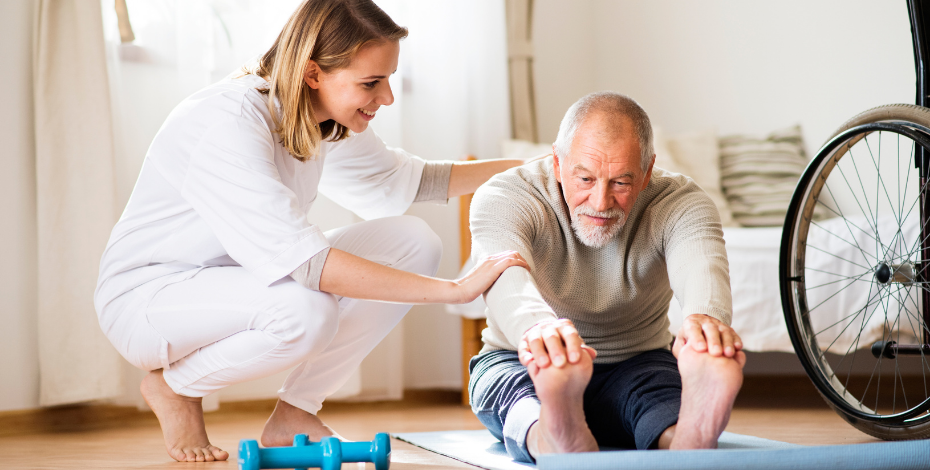 New Federal Government funding of physiotherapy and other allied health services to combat the impacts of COVID-19 in older Australians is a step in the right direction toward much-needed long term funding reform, according to the Australian Physiotherapy Association (APA).
The APA welcomes the new temporary funding measures announced in response to the Royal Commission's Inquiry into the Impacts of COVID-19 on Aged Care.
The doubling of the number of allied health sessions available under Chronic Disease Management Plans (CDMs), from five to 10 consultations, will better address the complexities of treating older people in residential aged care facilities.
"Although it is unclear how many people will be eligible, this expanded funding will increase access to services designed to improve the physical, mental and cognitive health of aged care residents," gerontological physiotherapist Rik Dawson said.
"The APA has long called for the number of physiotherapy sessions available to older people under CDMs to be increased. Five sessions to meet all the allied health needs of a chronically ill or physically deconditioned person has never been enough to provide comprehensive care."
The introduction of group allied health sessions in homes where there have been COVID-19 outbreaks or periods of extended lockdown will also have an enormous impact on the well-being and independence of residents.
"Mobility is key to quality of life in older people. Balance and strength, developed through exercise, has been proven to reduce the number of falls and the severity of the resulting injuries," Mr Dawson said. "Physiotherapists are experts in assessing, monitoring and providing exercise-based programs to help remedy loss of muscle mass and improve strength and balance."
The APA is calling for these new measures to be made ongoing and available to all older Australians.
"This is a great start, but it must be made permanent if we're really serious about improving the health and wellbeing of older Australians. There must be ongoing investment in preventing illness and injury." Mr Dawson said.
Physiotherapists are waiting on the outcomes of Royal Commission into Aged Care Quality and Safety's final Report next year – and hope to see the Government embrace substantial funding reform.
"The government has a historic chance to give older people genuine holistic health care and increased quality of life," Mr Dawson said.
"It would be a tragedy if the current situation – with little funding for preventative care and comprehensive rehabilitation – is allowed to continue."
-ENDS-
Rik Dawson is available for further comment.  
For further information, please contact:
Senior Media and Communications Advisor
Tel: 03 9092 0838
Email: media@australian.physio
Related tags