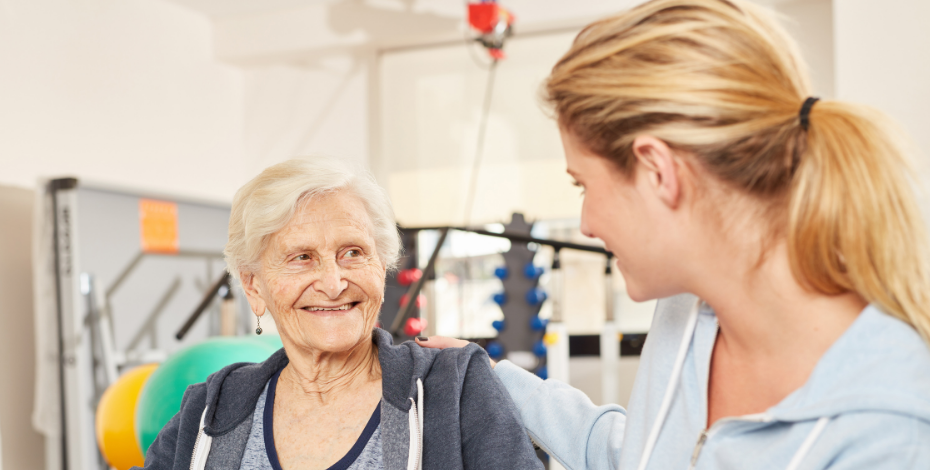 The Australian Physiotherapy Association (APA) is calling on the Federal Government to clarify how critical physiotherapy care for older Australians will be funded, to allay uncertainty about the health of older Australians being put at risk and prevent job losses across the aged care sector.
APA National President Scott Willis said despite the Government saying that older people will receive physiotherapy under its new residential aged care funding, it hasn't addressed the issue and has repeatedly failed to explain both how and how much.
"The Government is well versed in the APA's position and both APA National Gerontology Chair Joanna Tan and I have put it directly to them a number of times. We have asked the Government and the Department of Health for details of how older people will still receive physiotherapy care under their reforms, but we are still none the wiser."
"It is hard to believe that despite the Royal Commission's findings that specific arrangements must be made to give older people access to physiotherapy, this hasn't been accepted by the Government. Why not?," Mr Willis asked.
Currently 63 per cent of older people in residential aged care receive physiotherapy treatment to manage pain and most (53 per cent) see their physiotherapist four times per week.
Mr Willis said that while the APA has always argued that the current system does not provide the best possible care, the new system is going backwards, as older people may lose their pain management under aged care reforms and not receive other therapy they require.
"The new Australian National Aged Care Classification (AN-ACC), scheduled to be introduced in 2022, does not specify the type of care older people must receive. This leaves them exposed to receiving the cheapest, not the best, care."
"The Government has said it will monitor the care provided and introduce regulation in the future if required but the lack of clarity about funding for critical health care such as physiotherapy in the aged care sector is causing enormous uncertainty."
"Waiting another two or more years to address the issues we are highlighting now, will only see the health of older people at risk and unfortunately physiotherapy jobs lost," he said.
Scott Willis is available for further comment.
Related tags