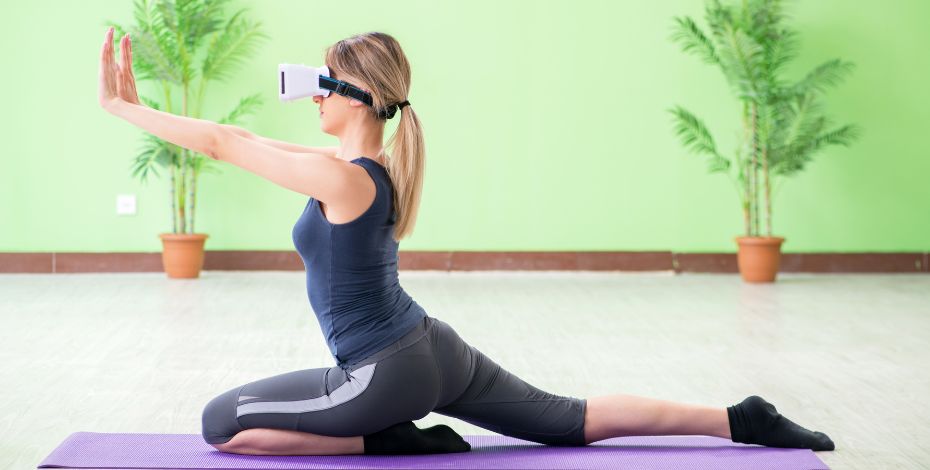 A new virtual reality treatment program has shown patients that there are new ways to think about and treat their pain.
The newly invented treatment was developed by Australian Physiotherapy Association (APA) Pain Physiotherapist and Menzies Health Institute Queensland researcher Dr Daniel Harvie, who has focused on changing the brain's perception of the body.
The therapy, VR Body Image Training (VRBiT), puts people inside athletic avatars (virtual bodies) and directs them to do physical tasks; temporarily swapping their real bodies for a completely new one.
An initial case study showed a participant suffering from debilitating chronic back pain, who was guided by a physiotherapist to embody each avatar by acting out their super-human characters. By flexing 'Incredible Hulks' muscles, hitting a virtual punching bag as a professional boxer, and scaling a virtual cliff as a rock climber encouraged the patient's brain to re-learn to trust the body.
"The virtual body really feels like your own body, because when there's a perfect match between what your real body is doing, and what your virtual body is doing, the brain starts to accept the virtual body as its own," Dr Harvie said.
"Because you feel like it is your body, if the virtual body is strong and capable, then this is also how you feel. Our invention targets the brain's impression of the body as 'weak and injured', and help it to re-learn to trust the body as 'strong and capable', and ultimately have less pain.
"After four weeks the participant showed clinically meaningful changes in body image, pain, disability and self-efficacy. Of course, we can't be sure if the improvements were due to the therapy because it was only a case study.
"We're still in the early stages, but there's a lot of potential in figuring out who might benefit from this intervention, it might be appropriate for all kinds of chronic pain, but not for every person in that group."
With VR technology getting cheaper and more accessible, Dr Harvie says an increasing number of physiotherapists are using the technology to enhance their clinical practice and encourage clients of all ages to not only complete their exercise programs, but to have fun while doing it.  
"It's a low-risk treatment which could supplement existing physiotherapy and encourages clinicians to experiment. Whether the patient is playing a game in a relaxing landscape such as a beach or forest, the patient experiences a new way of movement which can lead to significant improvement," Dr Harvie said.
"Our trials show VRBIT has the potential to be an effective way to get people moving and could be a first step before getting into the gym to do more functional exercises."
Virtual Reality Body Image Training for Chronic Low Back Pain: A Single Case Report is published in Frontiers in Virtual Reality.
-ENDS-
Daniel Harvie is available for further comment.
Related tags