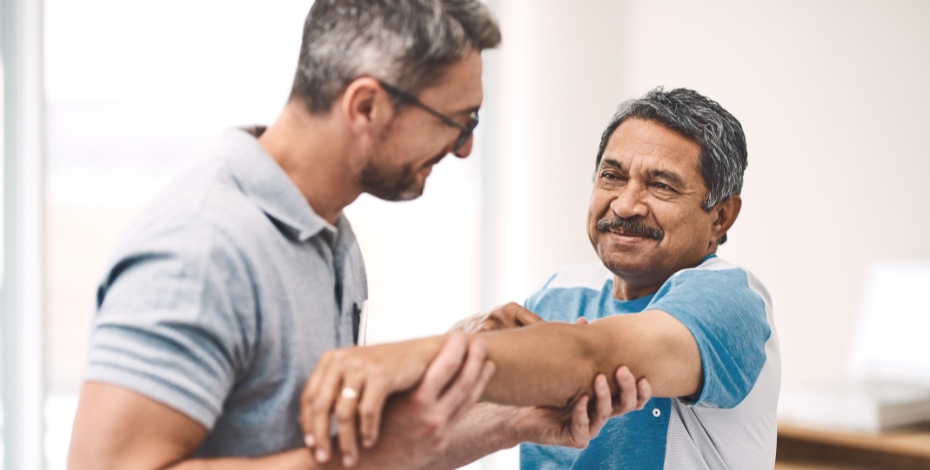 The Australian Physiotherapy Association (APA) has written to the major parties ahead of this month's Victorian state election with a solutions paper that outlines the potential of physiotherapists to alleviate pressure on the health system, and better support Victorians managing long COVID.
APA President Scott Willis says long wait times, fragmented services and affordability factors significantly impact access to essential care for a number of high-priority groups within the state.
"A key opportunity to tackle this, lies in building capacity from within physiotherapy, and we've outlined how this can be done in our solutions paper," he said.
The APA's solutions paper details recommendations across four focus areas: better community care, physiotherapy in hospitals, rural physiotherapy and health workforce reform.
A priority action under the better community care banner is improving access to physiotherapy in COVID-19 recovery, including long COVID rehabilitation pathway planning and delivery.
"The role of physiotherapists during the pandemic has been vital. We have worked from admission to rehabilitation and have a critical role in helping COVID-19 patients navigate their recovery. 
"We know that physiotherapy rehabilitation programs can ease fatigue and improve the mood and health of people living with long COVID, which leads to increased productivity," Mr Willis said.
The focus area, physiotherapy in the hospital, contains solutions for managing hospital demand, avoiding admissions and lowering readmission rates.
APA Victorian Branch President Tom Hindhaugh co-signed the APA's election letter. He has worked in a number of orthopaedic and rehabilitation hospitals and mainly treats people with complex and chronic pain injuries.
"The state has seen waitlists for orthopaedic surgeries significantly increase following lockdowns, resulting in prolonged pain and disability for those awaiting surgery. 
"In addition to supporting post-operative rehabilitation, physiotherapists can assist those currently on surgical waitlists in managing their pain and maintaining functional activities," Mr Hindhaugh said.
The APA welcomed the rural and regional health commitment in this year's Victorian Budget which committed to closing the gap in health inequality for the 23 per cent of Victorians who live in rural and remote areas.
Mr Willis says to effectively address entrenched inequities, the government needs to fund innovative rural models of care, encompassing physiotherapy. 
"There is a need to support innovative models of care, and allow access to physiotherapists as publicly funded first contact practitioners.
"Supporting physiotherapists as primary practitioners able to refer to specialist medical practitioners, will better utilise the existing workforce, cut red tape and add value to GP services," Mr Willis said.
In their letter, the APA outlined priority actions for workforce concerns both in rural Victoria and state-wide.
The APA is calling for increased funding to develop the existing physiotherapy workforce including enabling upskilling and advanced skill acquisition to manage increasing complexity and co-morbidities in the population.
"More focus is required on investment for all health disciplines experiencing shortages alongside funded solutions to achieving an optimal balance of skill mix in addressing patient need. 
A priority must be placed on the professionally qualified clinical and regulated staff groups, including doctors and nurses, and a number of vital allied health professions," Mr Willis said. 
Physiotherapists are the fourth largest group of registered primary healthcare professionals in the country.
The APA represents over 31,000 physiotherapists around Australia, with over 7,000 members in
Victoria.
The cost-effectiveness of physiotherapy interventions is proven both in the literature and through cost-benefit analysis, we're hoping both parties will give our priority asks due consideration," Mr Willis said.
-ENDS-
Scott Willis and Tom Hindhaugh are available for further comment.
For further information, please contact:
Senior Media and Communications Advisor
Tel: 03 9092 0838
Email: media@australian.physio
Related tags