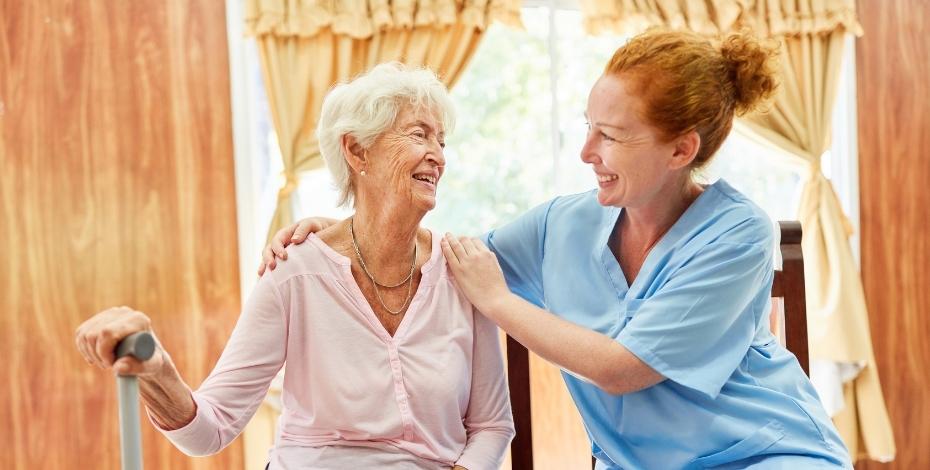 A new report on the future of Australian aged care highlights the need for better access to preventative and restorative healthcare services such as physiotherapy.
The Sustainability of the Aged Care Sector: Discussion Paper from the University of Technology Sydney (UTS) outlines significant funding issues and mounting supply and demand-side pressures in the sector.
The report warns of substantial consequences that will result without a multi-layered, strategic response from government.
The APA welcomes the report and its emphasis on preventative and restorative healthcare as a means to promote sector sustainability. Physiotherapy care is a substantial and presently under-tapped resource in this space.
"We have an ageing population that is increasing demand for aged care services and residential facilities, current arrangements are fraught and far from future proof," APA National President Scott Willis said.
"Preventative, ongoing and rehabilitative physiotherapy care enables older people to stay healthier and independent for longer. Greater access to these services can reduce pressure on acute services and reduce the demand for residential facilities."
The 84-page report advances four strategic approaches to government including, "improving the effectiveness of aged care services".
Under this banner, the research team stress the critical role of restorative and transition care programs that reduce and defer the need for more highly subsidised services, reduce caregiver burden and minimise applications for permanent residential care when older people have been hospitalised.
"In the case of people with dementia, restorative care can avoid or postpone the need to access residential aged care," the report states.
"Reducing the rate of growth of demand for subsidised aged care services" is another strategic approach. The findings centre the need for beneficial health interventions that "promote wellbeing earlier in life," "help people cope with frailty and chronic disease while remaining at home" and "reduce dependency in older age".
This approach places emphasis on beneficial health interventions including improving access to primary and allied health. Physiotherapy care has proven preventative health benefits and value to offer for falls prevention and mobility in both home-based and residential aged care.
"Lifelong access to physiotherapy maintains health and sets people up for a better ageing process, avoiding chronic disease progression," Mr. Willis said.
The researchers also document the need for more timely and transparent assessment of older people's needs and that assessment should be conducted by a workforce that is "resourced, qualified, attuned to the diversity of individuals' needs and backgrounds, and independent of aged care providers."
"Improved assessment processes may better support older people to access restorative and transition care programs," the report found.
"Appropriate and regularly reviewed clinical assessments backed by adequate, targeted funding applied consistently across home and residential care will support high-quality care regardless of setting," Mr. Willis.
The Sustainability of the Aged Care Sector: Discussion Paper was commissioned by the Australian Aged Care Collaboration with input from Council on the Ageing Australia and National Seniors Australia. The report can be found on the University of Technology Sydney's website here.
-ENDS-
Scott Willis is available for comment.
Related tags