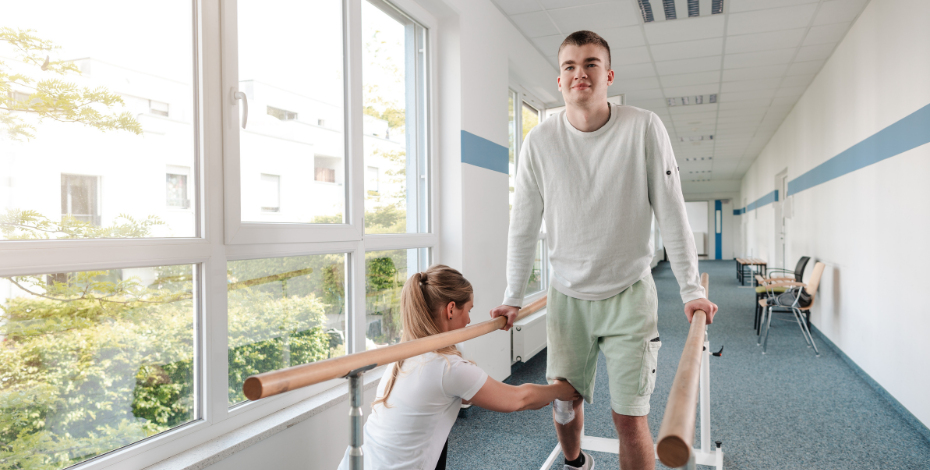 APA statement 
The Minister for the National Disability Insurance Scheme (NDIS) Bill Shorten has seen first-hand the impact of evidence-led physiotherapy on the quality of life for children living with disability. 
Mr Shorten visited the Healthy Strides Foundation yesterday and acknowledged that a sustainable NDIS requires therapies backed by evidence and research.
The Australian Physiotherapy Association (APA) welcomes this statement by Mr Shorten, and acknowledges the dedication and work from the team at the Healthy Strides Foundation, led by physiotherapist of twenty years, Healthy Strides Foundation CEO Dayna Pool.
Ms Pool highlighted that the Foundation utilises various therapies, including and led by physiotherapy, to provide the 297 brilliant children at the Foundation with the best possible life and set them up for a fantastic future. 
Mr Shorten noted that the program at the Healthy Strides Foundation has a world-leading facility and a best practice example where children are not being looked through the lens of their disability, with the NDIS working as it should, for those who it was designed for.
The APA's ambition is to have a strong and sustainable NDIS that delivers on its promise, where participants can choose appropriate practitioners to achieve their goals, while providers receive fair remuneration for the services they provide.
Physiotherapists are the fourth largest group of registered primary health care professionals in the country. They are movement and participation experts in disability who employ a capacity building approach and focus on functional outcomes when working with scheme participants, their families and networks, who are committed to high-quality, evidence-based physiotherapy in the NDIS that participants can afford. 
The latest research and science being used to provide supports for NDIS participants or people living with disability is why the team at the Healthy Strides Foundation is seeing real outcomes and genuine results for the children every day, showcasing how effective physiotherapy can be for those within the NDIS.
In the aftermath of the NDIS pricing review that overlooked an adjustment to Therapy Supports in June this year, the APA called for an end to the inaccurate and damaging price-gouging rhetoric that unfairly pointed toward physiotherapy services and marred the real value that physiotherapy provides under the NDIS.
With claims for physiotherapy items within the NDIS representing less than one per cent of all payments in the Scheme¹, physiotherapy is simply not responsible for the billions in added costs. The APA continues to support the Government's aim to target instances of overcharging and put a stop to any unethical price gouging of NDIS participants.  
The high-quality, effective support physiotherapy provides NDIS participants at the Healthy Strides Foundation is a fantastic example of providers doing the right thing, to achieve great outcomes for NDIS participants and complex patient needs.
References
¹ National Disability Insurance Scheme (NDIS) 2022-23 Annual Pricing Review. Available at: https://australian.physio/sites/default/files/submission-2023-04/APA_SUBMISSION_Pricing_Review_2023.pdf
For further information, please contact:
Senior Media and Communications Advisor
Tel: 03 9092 0838
Email: media@australian.physio
Related tags