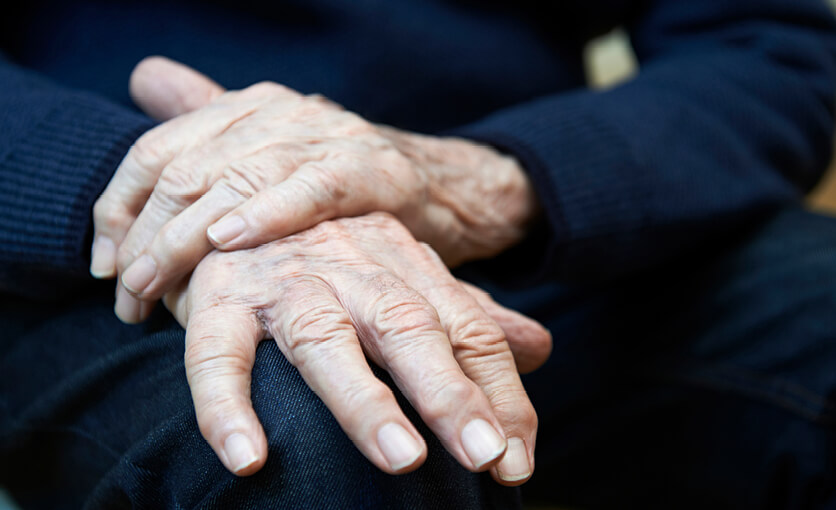 In the lead up to World Parkinson's Day on 11 April the Australian Physiotherapy Association (APA) is highlighting the vital role physios play in helping people achieve the best possible quality of life after diagnosis—to slow the disease progression and, in many cases, improve their symptoms in the early stages.
Parkinson's disease (PD) is the second most common neurodegenerative condition, affecting an estimated 80,000 Australians, and more than 10 million people worldwide. Though it is a disease typically associated with ageing, up to 20 per cent of those affected are diagnosed before the age of 50, and 10 per cent before 40.*
APA specialist neurological physiotherapist Melissa McConaghy says that research into the disease over the past decade has shown that early physical intervention and targeted exercise programs slow the disease progression in its early stages. "Neuro physios can prescribe specific neuro-active exercises for patients, which are exercises designed to train the brain to better control the body and ultimately help patients move better and more confidently. Essentially, it gives patients confidence in their movement and therefore a better quality of life."
"The exercises can be quite challenging in the beginning, but neuro physios will spend time educating the patients so they can continue their own home exercise program to support better movement and a reduced risk of falls, which is common in many sufferers."
Melissa is one of several Australian neuro physiotherapists leading the charge in specific Parkinson's exercise programs that is achieving great success. PD Warrior, a targeted program that she developed, is a comprehensive exercise program that incorporates latest research based treatments with education and a strong motivational support network to specifically target the areas of the brain that are affected by Parkinson's.
This year, in support of the Shake it Up Foundation, which is partnered with the Michael J. Fox Foundation for Parkinson's Research in the USA, Melissa is hosting the Insight online summit, where more than 30 world Parkinson's experts will discuss latest clinical and research based findings in Parkinson's research. Proceeds from professional registration fees will go to Shake it Up Foundation.
Cindy Summers is a PD Warrior. Diagnosed with PD 14 years ago at age 46, it turned her world upside down but as Cindy now says 'Don't get me wrong, I don't want to have Parkinson's, but in some ways it was the best thing to ever happen to me. I realised what really matters in life'. Cindy participates in the PD Warrior community and circuit training twice a week. She says the exaggerated exercise movements really help. 'I notice the difference not just physically but cognitively as well'. Her husband is her PD Warrior buddy and they do the exercises together. Cindy has used the program to help her train and complete a trip to Antarctica.
Melissa McConaghy and Cindy Summers are available for interview in the lead up to World Parkinson's Day.
*Deloitte access economics, 2015
Related tags