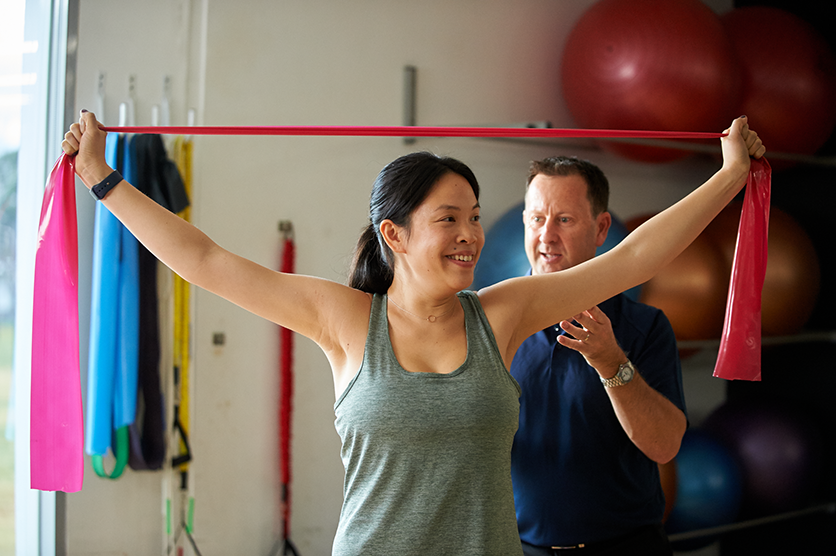 The Australian Physiotherapy Association's (APA) first national advertising campaign commenced this week, highlighting the benefits of physiotherapy for consumers.
The campaign, titled 'Where would I be without physiotherapy' focuses on two key messages that came out of extensive consumer market research:
Beyond sports injuries and general musculoskeletal issues, the general public is unaware of the wide range of conditions that physiotherapists treat
Physiotherapists are a trusted partner of GPs, who often recommend their patients see a physio as part of their treatment or recovery plan
APA National President Phil Calvert said, "We're concerned that consumers can unwittingly seek treatment from practitioners who don't have the same level of training and education, professional standards or commitment to evidence based practice as physiotherapists, which can unfortunately lead to damaging outcomes.
"It's time for the APA to have a greater influence in educating the public about the benefits of physiotherapy and the wide range of conditions we treat. This campaign, supported by our 24,000 members, will do just that."
The APA will release data next week that shows a strong correlation between musculoskeletal conditions (especially back and knee conditions), physical inactivity and an increase in the risk of chronic health conditions such as heart disease, diabetes, dementia and poor mental health.
In young people, musculoskeletal conditions are often associated with "growing pains" and are dismissed without appropriate physio assessment and treatment, which may have an adverse impact on longer-term health outcomes.
Coinciding with the campaign has been the launch of the APA's new consumer website www.choose.physio, featuring a simple search function for people to quickly find physios in their area.
The site also provides high quality, consumer friendly information about physiotherapy and the conditions that physiotherapists treat, including incontinence, headaches, back pain and stroke recovery.
The campaign appears across TV, radio, press, outdoor and online. 
For further information, please contact:
Senior Media and Communications Advisor
Tel: 03 9092 0838
Email: media@australian.physio
Related tags